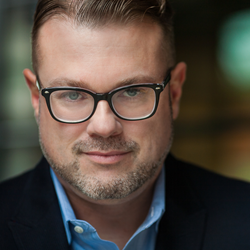 "Building an effective brand is about connecting with like-minded prospects emotionally and personally."
Scottsdale, AZ (PRWEB) August 07, 2014
Business has changed irrevocably over the last 10 years. Even as companies large and small have adapted to the shifts technology has created, many are still unaware of three major market forces at play. These forces are shaping the future of business, leadership, and the power and sustainability of brands.
The three forces — technology, transparency and talent — are the focus of the live, interactive webinar "The Rise of Social Brands," taking place at 2 p.m. (EDT) Tuesday, Aug. 26, presented by Justin Foster of FosterThinking and Emily Soccorsy, director of communication + marketing at TTI Success Insights and Target Training International, Ltd.
"Brands that are harnessing these three mega-trends inherently have a tremendous differentiator," Foster said. "Your top priority as a business, big or small, is to develop a true branding strategy with these three forces in mind."
During this live webinar, attendees will discover fresh perspectives on mega-trends permanently changing business leaders, consumers and brands as a whole, including:

The growing impact of "Millennial Moms" on every brand
Social mobile as a force-multiplier for brands of all sizes
Creating differentiation that can't be stolen or duplicated
The changing faces of demographics and the rise of "The Innovators"
In a world dominated by social media, branding — that sometimes-indescribable emotional connection many people experience when explaining their affinity to certain products and services — has a purpose that can inspire millions of people to get behind and support.
"Building an effective brand isn't about getting your target market to choose you over the competition," Soccorsy said. "It's about connecting with like-minded prospects emotionally and personally, and first and foremost conveying what you stand for and what you believe."
Foster and Soccorsy will also provide methods to harness these mega-trends to create a compelling, relevant personal or organizational brand.
"The Rise of Social Brands" is the first in a series of public webinars TTI SI will host through the remainder of this year and the beginning of 2015. The series includes:
"Why the Job Description is Dead" 2-2:35 p.m. EDT Wednesday, Sept. 24.
"Discover How Hiring for Soft Skills Leads to Superior Teams" 2-2:35 p.m. EDT Wednesday, Oct. 22.
"What the Most Successful Companies Know About Decision-Making" 11-11:35 a.m. EDT Wednesday, Nov. 19.
"The New Science of Motivation" 11-11:35 a.m. EDT Wednesday, Feb. 18, 2015.
For more information on this webinar and to register, please visit http://www.ttisi.com/events and click on "The Rise of Social Brands" event under webinars.