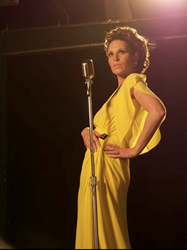 New York, NY (PRWEB) August 11, 2014
Actress, musician, seasoned performer, writer, and outright diva, Isabel Rose can do it all. This go-getter from New York City continuously sets her mind to chasing her dreams. Isabel Rose found her love for acting and writing while working hard at Yale University. From pursuing her acting career to writing a novel in her spare time, Isabel Rose can do it all. She has temporarily put those talents aside to create a memorable and compelling album.
Isabel Rose kicked off her music career in 2006 with J.A.P. Chronicles, the musical based on her novel. In 2010, she followed up her music career with the release of her first album, Swingin' From The Hip. Isabel's tracks show her originality with songs ranging from Broadway show tunes to pop and rock classics. Her diversified persona and music choice is what makes her stand out in a crowd.
The remix of "Reflections" off Trouble in Paradise is the last remix done by the legendary Frankie Knuckles before his passing. The album was produced by Bob Rock who has recently worked with Michael Buble, Cher, and Aerosmith. Isabel Rose is excited to introduce her new album, Trouble in Paradise, which is set to released on Jubilee Recordings in September and distributed by BDG/RED Distribution, LLC (a division of SONY Music Entertainment).