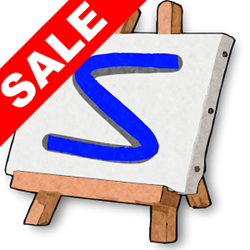 (PRWEB) August 07, 2014
Software developer JFDP Labs has published a two-page marketing brochure highlighting the advantages users can expect thanks to an enhanced version of its Paper Artist app now being available to Intel® Atom™ tablets for Android* users. A greater audience will now be able to access this popular, creative app.
The document discusses the successful collaboration between the development team at JFDP Labs and Intel® that allows the imaginative Paper Artist to be fully optimized on Android* tablets. The app lets users transform saved digital photos or recently captured ones into personalized works of art, which can then be shared on social media platforms. Including features such as the paintbrush tool, the pen option, and over 30 original artistic styles, Android* users will fully appreciate the fun and creativity offered.
As an Intel® Software Partner, JFDP Labs experiences the benefits of the portfolio of technical and support services within the Intel® Developer Zone.
About JFDP Labs
JFDP Labs Limited is an application developer based in the United Kingdom. For more information, please visit: http://www.jfdplabs.com.
Intel, the Intel logo and Intel Inside are trademarks of Intel Corporation in the U.S. and/or other countries.
*Other names and brands may be claimed as the property of others.
Copyright © 2014 Intel Corporation. All rights reserved.