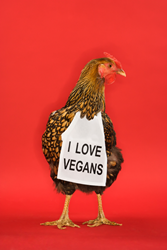 Selma, TX (PRWEB) August 08, 2014
Natural health product pioneer Zion Health takes the vegan ideology one step further with natural, vegan body care products. Today, they will be introducing their natural line of non-aluminum ClayDry deodorants as a new addition to Good Stuff health food store in Selma, TX.
The vegan diet is becoming increasingly mainstream—especially in Marshall, Texas, where the mayor recently decided to be vegan, taking the entire town with him. This declaration of veganism was preceded a few years earlier by the University of Northern Texas, becoming home to the first ever entirely vegan cafeteria. And Google Trends shows an increase of about 50% in the search term "vegan" for the state of Texas since 2011.
Zion Health is pleased to announce that environmentally conscious, vitamin and herb retailer Good Stuff will now carry Zion's complete line of vegan deodorants along with their full line of natural body care products. Zion products contain high-grade, nutrient-rich minerals from a unique type of clay called calcium montmorillonite (Kanwa clay) known for its stimulating healing properties. According to Scientific American (Millot, 1979), the clay increases the production of peptides in amino acids and holds an ionic field of energy that helps stimulate energy at a cellular level. Adama Minerals' deodorants also contain natural essential scents, which have been used in homeopathic remedies for centuries.
Good Stuff is a vitamin and herb retailer in the Selma, TX area with a passion for environmentalism. Zion Health deodorants with Kanwa clay are plant based and not tested on animals.
Zion Health's unique line of ClayDry deodorants is now available at Good Stuff and at health food markets and co-ops throughout the United States and Canada. Zion provides its consumers with pure skin and body care products that are 100% vegan, free of parabens, and aluminum and formulated using certified organic ingredients whenever possible. For more information on Zion Health products, go to http://www.adamaminerals.com.