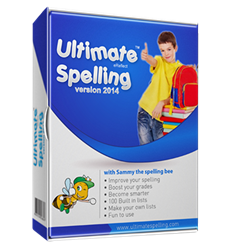 Flawless grammar and the lack of spelling mistakes ensure a user focuses on the content of a post and not its imperfect form
New York City, NY (PRWEB) August 07, 2014
In its latest blog post titled, "Don't Be Happy With Tons of Like! Engagement Rates are Way Better," eReflect reveals how engagement rates offer the true picture of how well a business does on Facebook. Facebook "likes" on photos, comments and other sorts of content do not actually reflect how people truly regard and think of a business' brand or product, note the blog editors.
A more valid and rigorous metric is engagement rates. The engagement rate is an indicator of how many people are talking about something a business posts on Facebook, whether that is a video, a meme, or a short post. This indicator is the number of people actually talking about a post, divided by the number of likes a pages has as a whole. As eReflect explains, that's the engagement indicator, and it's what businesses should focus on.
This indicator is both more important and more accurate than Facebook likes, because it's more comprehensive. In addition, it shows real-time statistics on how people react and respond to a company's marketing efforts on a case by case basis. Do users like, share, comment, or ignore a specific post? What type of content are users more likely to engage with on average? Does a funny post or an inspirational one create more engagement? These are some of the pressing questions related to Facebook interaction that engagement rates can answer.
eReflect is the developer of Ultimate Spelling™, a program that helps people eliminate spelling mistakes in blog posts and any other medium. The company gives details on on how to improve Facebook engagement rates, and good spelling skills are part of that improvement. eReflect emphasizes the importance of great language skills in general, including grammar and syntax, and notes that brand voice and style are also important parameters a social media content producer needs to bear in mind.
Flawless grammar and the lack of spelling mistakes ensure a user focuses on the content of a post and not its imperfect form. If a user notices something wrong with a post grammatically, then this might prevent them from engaging with a brand at that moment and even in the future. Using a spellcheck service before publishing posts could help avoid such user engagement loss, and businesses are encouraged to make sure posts are edited and proofread before going on line.
Offering interesting, varied content is another tip eReflect shares with anyone running a Facebook business page. People get easily bored and distracted and unless they get relevant, compelling content from a business, they will not hesitate to click over to a competitor's site.
Implementing these tips will help many businesses improve their engagement on Facebook, eReflect asserts.
***********
For more information about how Ultimate Spelling software can improve spelling performance for you and your family, please visit the official website at http://www.ultimatespelling.com.
About Ultimate Spelling™
Ultimate Spelling provides a modern and easy to use spelling software that has been designed with one goal in mind – making children want to learn.
It is a fast and easy way to master even the most complicated spelling, without the need to write long lists or complete boring tests.
In fact, Ultimate Spelling provides more than just spelling help. It is a complete educational resource that boosts all level of a child's literacy.
Containing a personal computer tutor, Ultimate Spelling is the most realistic step-by-step guide to flawless spelling ability.