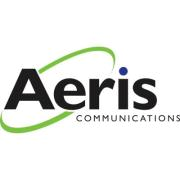 Aeris will be presenting a case study on the expo floor August 13 at 2:50pm PDT.
Santa Clara, CA (PRWEB) August 07, 2014
Aeris, the Made for Machines™ technology and service provider, will be exhibiting at the M2M Evolution Conference from August 11-14 at the Rio Hotel in Las Vegas, Nevada. On August 13 at 2:50pm PDT, Aeris will be presenting a case study on the expo floor covering the company's collaborative work with SimplyHome, a leader in the assistive technology industry.
The case study will cover how the Aeris connectivity solution outperformed traditional carriers when it came to delivering data to SimplyHome's mission-critical application. In addition, Aeris will discuss how it was able to adapt its offering and billing plan to support SimplyHome's unique business model.
Aeris will be located at booth #721, where representatives will be on hand to discuss connectivity solutions across a range of industries, including fleet telematics, utilities, health care, point of sale and remote monitoring.
For more information about Aeris' connected health solutions, download the whitepaper Seven Things You Must Consider Before Deploying a Telehealth Device.
To schedule a meeting with a member of the Aeris team during the M2M Evolution 2014 conference, please contact: aeris(at)onechocolatecomms(dot)com.
###
About Aeris
Aeris is a pioneer and leader in the market of the Internet of Things – as an operator of end-to-end M2M services and as a technology provider enabling other operators to deliver profitable M2M services. Among our customers are the most demanding users of M2M services today, including Hyundai, Acura, Rand McNally, Leica, and Sprint. Through our "Made for Machines" technology and services, we strive to fundamentally improve their businesses – by dramatically reducing costs, improving operational efficiency, reducing time-to-market, and enabling new revenue streams. Visit http://www.aeris.com for more information.
Press Inquiries:
Brian Blank/Meghana Shendrikar
onechocolate for Aeris Communications
aeris(at)onechocolatecomms(dot)com
(415) 989-9803