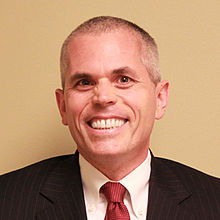 Chicago, IL (PRWEB) August 07, 2014
American Homeowner Preservation ("AHP") Founder and CEO Jorge Newbery will be a panel moderator at IMN's upcoming conference, The Crowdfunding Forum for Real Estate, in Santa Monica, CA on September 8-9. IMN expects the two-day event to draw a large attendance of real estate developers, providing an opportunity to network and explore real estate crowdfunding, a pioneering means to raise debt and equity for real estate projects. IMN's conference is the first conference targeted to both real estate developers and Registered Investment Advisors, featuring 45 speakers from these fields.
Newbery will moderate the SEC/FINRA & Selling Regulations panel, which convenes at 3:05PM on Monday, September 8. Topics to be explored include the JOBS Act, applicable regulations, SEC registration, Form D filings, investor suitability and advertising of investment opportunities. Panel participants include Melanie Pennell-Mayer of Associated Ventures, Peter Shakow of Bird Marella PC, Melinda LeGaye of MGL Consulting and Jillian Sidoti of Trowbridge Taylor Sidoti.
As the economy and the real estate investment climate has improved, financing has continued to be a challenge for all investors. This has resulted in many developers using alternative financing tools such as real estate crowdfunding, which has greatly increased in interest and growth. To meet the educational and networking needs of the real estate investment community regarding these newer methods of alternative financing, IMN has constructed an agenda for the real estate developer who is looking to finance their projects, the crowdfunding portals, as well as other the service providers in this marketplace.
Real estate crowdfunding industry leaders expected to participate include Jilliene Helman of RealtyMogul, Adapia d'Errico of Patch of Land, Adam Hooper of RealCrowd and Jim Aldrich of PropFunds. The Crowdfunding Forum is expected to attract a large attendance of developers, who are interested in using crowdfunding to finance their projects, as well as financial advisors, RIA's and financial planners.
"The rapid growth of real estate crowdfunding platforms can be attributed to both the low minimum investments of $100 - $10,000 as well as the transparency which both developers and investors now benefit from as they compare terms and opportunities on platforms, and even across platforms, " Newbery said. "The ease and speed of investing on the platforms is seductive". There are over 50 real estate crowdfunding platforms active in the United States, with several additional platforms launching soon.
The Crowdfunding Forum for Real Estate will take place at the Fairmont Miramar Hotel at 101 Wilshire Blvd. in Santa Monica, California on September 8 and 9. More information is available at http://www.imn.org/real-estate/conference/Crowdfunding-for-Real-Estate/Home.html.
IMN, founded in 1994, is a global organizer of institutional finance & investment and healthcare IT conferences. The Real Estate division of IMN produces industry leading educational and networking forums for Real Estate Opportunity & Private Fund, Mezzanine Lending, Non-Traded REIT, Distressed Residential, Commercial, & Hotel Real Estate and Bank & Special Asset Executive professional. For further information or inquiries please visit http://www.imn.org or call 212-7678-2800.
American Homeowner Preservation, founded in 2008, is a socially responsible investment fund manager which empowers accredited investors to purchase equity in pools of distressed mortgages and earn returns of 9-12%. For further information or inquiries please visit http://www.ahpinvest.com or call 800-555-1055.