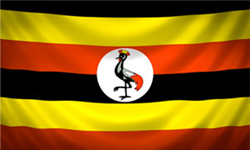 Hanoi, Vietnam (PRWEB) August 07, 2014
Smile Travel Vietnam, a prestige travel agency, has made ongoing great efforts in providing a better service for customers. It is also considered as an informative channel because it always supplies the correct address of Embassies or Consulates. Yesterday the company updated the new address of the Uganda Consulate in Singapore.
When entering the website, visitors will get information on the address, email, phone number, fax, office hours and website of the Consulate. Furthermore, a visible map is provided below, so visitors will find it easily. Additionally, visitors can discover the detail of other Embassies and Consulates in Singapore.
The Consulate is appointed by the government of the Republic of Uganda to represent the country in the Lion city. It helps maintain and promote friendly relations between Uganda and Singapore to facilitate the growth of their economies, cultures and science. Thus, removing the office of the Consulate may cause difficulties for citizens when they want to visit.
"Tuesday afternoon, we received an email from the Honor the Uganda Consulate in Singapore about removing to new location. Immediately, we contacted them to check again and get more information of the Consulate such as working hour, telephone number or official email address."-shared the Chief Executive of Smile Travel Vietnam.
For further details, please contact at sales(at)smiletravelvietnam(dot)com or call +84 988 580 614.
About Smile Travel Vietnam:
Smile Travel Vietnam is located in Hanoi city, Vietnam. Since 2008, the agency has been providing high quality and professional tourism services such as Vietnam visas, airfares, and tour packages.