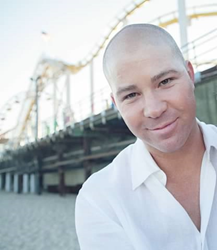 We believe that as people live their lives online, they do not need to sacrifice personal privacy. It should not be difficult for you to take control of your information online
(PRWEB) August 07, 2014
MyLife.com announces new services that empower people to protect their privacy and public image from one central place. The amount of data being created by people—and about them—is growing online every day. As a result, it is increasingly difficult for people to manage where and how their information is used, putting their privacy at risk. With identity theft and security breaches a growing concern, it is more important than ever that people obtain greater visibility and control over their information online.
MyLife.com scans the internet, finding what personal information is available and where, so members can easily control how they look and remove sensitive information. Alert notifications are sent when new information is found so immediate action can be taken.
Members can also craft a public profile that they want to be found on search engines. The service then shows who visits their profile, and based on who they are, provides tools to selectively expose and hide additional pieces of personal information.
In line with the Federal Trade Commission's report to Congress earlier this year recommending data brokers provide consumers access to and control of their information1, MyLife.com offers a centralized portal with the belief that consumers should be able to easily protect and manage their personal information online.
"We believe that as people live their lives online, they do not need to sacrifice personal privacy. It should not be difficult for you to take control of your information online," said Jeff Tinsley, founder and chief executive officer of MyLife.com. "People are rightfully concerned about their personal privacy and public image. We intend to continue building valuable services that put people in control of their information for their personal and professional benefit."
About MyLife.com, Inc.
MyLife.com (http://www.MyLife.com) helps people protect their privacy and public image. With personal information scattered everywhere, MyLife.com finds public data across the Internet, empowering users to take control of the way they look online, and remove sensitive private information. Founded in 2002 by technology entrepreneur Jeff Tinsley, the company has more than 60 million members and is headquartered in Los Angeles, CA.
1 Federal Trade Commission Report May 2014 – Data Brokers a Call for Transparency and Accountability