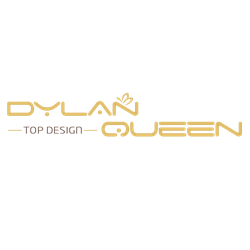 (PRWEB) August 07, 2014
Recently, Dylan Queen, a trend market leader in wedding dresses and special occasion dresses, has released its newest collection of mother of the bride dresses. According to the CEO of the company, these unique items are specially created to expand the international market. All orders placed before the end of this month can get a discounted rate, up to 75% off.
The CEO is very happy, "We are proud to unveil our new dresses that are made according to the latest fashion trends. We have our own designers who can always create unique designs for worldwide chic ladies. As everyone knows, all ladies are eager to shine among the crowd. We are making every effort to make things more convenient for customers from all over the world."
The purpose of the company is to be a one stop place of beautiful outfits. The newly released dresses are available in many colors and styles. All of them have distinguished characteristics: fresh design, graceful looks, cool cut, fine craftsmanship and so on.
In addition to the wide variety of mother of the bride dresses, Dylan Queen has over 1000 different kinds of outfits for sale. It is extremely famous for its top quality products, reasonable prices and great online service.
About Dylan Queen:
Dylan Queen is a reliable dress company. At its one-stop website, it offers a wide variety of chic dresses, including prom dresses, evening dresses, bridesmaid dresses, formal dresses, etc. Its aim is to provide customers with fashionable gowns at acceptable prices. It frequently updates its website with new assortments.
For more details of the company and its cheap products, please visit http://www.dylanqueen.com/mother-of-the-bride-dresses/.