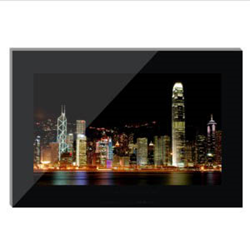 (PRWEB) August 08, 2014
Digital-Signage-China.com, a popular manufacturer and supplier of digital signage players, is excited to announce its best-selling models of network media players.
The CEO of Digital-Signage-China.com said, "We list our best-selling network media players on our website, in the hope of helping our clients to make a shopping decision more efficiently. All the network media players have received many positive reviews from our business partners worldwide. Now, we hope to recommend them to more potential customers to explore our market share."
On the website of Digital-Signage-China.com, people can see the best-selling network media players from the company easily. Moreover, all these models are offered at new discounted prices now. All the old and new customers can get a discount, up to 38% off.
The company's senior spokesman is excited to announce the 22 Inch Wall-mounted Network Advertising Machine promotion. All its discounted items are ready to ship around the clock. Its specialists have rich experience in the industry, which enables the company to make top quality items. Hence, a large proportion of its network advertising machines sell well in the market.
The company's commitment is 100% customer satisfaction, high quality products and fast delivery.The company promises that it will stay focused on its product selection, key differentiators like discounted shipping costs and premium customer service.
About Digital-Signage-China.com
Digital-Signage-China.com has over 8 years of experience in digital signage, displaying rich content quicker, easier, and more effectively than ever before. The company specializes in the manufacturing and wholesale of high-end and middle-end digital signage players, enabling many companies worldwide across all business sectors to benefit from the power of digital media communication. For more details, please view http://www.digital-signage-china.com/?content/product/35/index.html.