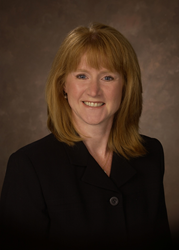 ...in HR, people want someone to help them and follow through with a smile.
Marlborough, MA (PRWEB) August 08, 2014
XcelHR welcomes new HR Manager Donna Currie to the team in Marlborough, Mass. Currie manages XcelHR's clients in the Northeast Region, helping client companies stay current on employment laws and ensuring compliance. She brings more than 20 years human resources experience to the company.
Currie is responsible for resolving client and employee issues by providing advice and best practices in HR and legal research. With many different clients to manage, she welcomes the opportunity to work with business owners from a variety of industries to assist their growth and help them achieve strategic HR objectives.
Currie, a Massachusetts native, received her bachelor's degree in Industrial Psychology and Human Resources Management from Nichols College in Dudley, Mass. She holds a Master's Degree in HR Management from Framingham University and is certified as a senior professional in human resources by the Society of Human Resources Management.
Her desire for continuous learning has been a good match for her HR career. She enjoys the challenge of researching and learning about new employment regulations for her clients. With new guidelines coming down the pipeline almost daily, her job is always interesting.
Currie uses the "Golden Rule" — treat others as you would like to be treated — to lead her HR work. "I learned at a young age, in HR, people want someone to help them and follow through with a smile," she said. "Being courteous and friendly makes people's day a little brighter."
In her free time, Currie enjoys spending time with her husband and two daughters. During the summer she and her family spend weekends at Cape Cod, and take an annual trip to the Dominican Republic. Currie and her family are active members of the Grace Baptist Church.
About XcelHR
A national leader of HR service, XcelHR streamlines your back office so you can focus on growing your business. For over 20 years, XcelHR has provided turnkey human resources solutions to small and mid-sized businesses. We provide a consultative, flexible approach for our clients, allowing them to select the solution that best fits their needs. For more information about XcelHR, please visit http://www.xcelhr.com or call 800-776-0076.