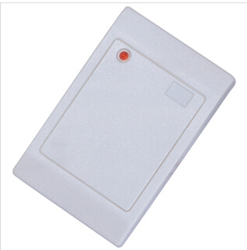 (PRWEB) August 08, 2014
Recently, SWAccessControl.com, an excellent online supplier of access control systems products, has announced its new range of proximity card readers. All the new readers are brand new and useful; they are now offered at deeply discounted prices, up to 38% off.
With the main goal of helping worldwide people to make their house safe, the company is now offering hundreds of useful items. To meet the different needs of worldwide clients, they are available in various kinds: 125KHZ Proximity Card Readers, 125KHz Proximity Card Readers, Weatherproof Proximity Card Readers and so on. Also, the company pays close attention to innovative techniques and customer needs.
In fact, SWAccessControl.com has extensive experience in creating access control systems products, and its items are popular in the international market. The company has won a great reputation for its affordable and high quality proximity card readers. All of them are made with durable materials and manufactured with care by the company's qualified workers.
"We are very excited to release our new collection of proximity card readers. We have recently updated our website with these new readers. Distributors from around the world can now get high quality readers at affordable prices. Please note that the promotion will last until May 05. If you are interested in the new items, please visit SWAccessControl.com before the deadline."said the CEO.
About SWAccessControl.com
SWAccessControl.com is a leading online store of access control system products. With an aim of offering the most affordable and convenient products, the company often announces new innovative products. In addition, it launches big promotions at its one stop website frequently. Customer service is the top priority of this professional supplier.
More details about its high quality products can be found at
http://www.swaccesscontrol.com/?content/product/74/index.html.