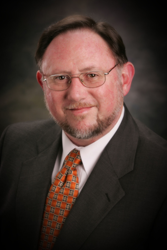 (PRWEB) August 07, 2014
This year's Southeastern Association of State Highway and Transportation Officials (SASHTO) conference will unfold in New Orleans, Louisiana, from August 23-27, 2014. As the premier event and trade show for the region's transportation industry, the convention's theme—Transportation Innovation: Building the Future—remains true to its tradition of providing the opportunity for professionals within the market to discuss current concerns and attend informational sessions. The 2014 SASHTO Committee has recently released their full agenda, which includes a presentation from Ken LaBry, Fenstermaker's Acoustic Market Leader, on the progressive use of Underwater Acoustic Imaging (UAI) in federal- and state-mandated infrastructural evaluation projects.
Mr. LaBry's presentation, entitled "Images at Depth-Clarifying the Darkness: The Use of Acoustic Imaging for Underwater Bridge Inspection," is scheduled for the Tuesday, August 26th, session of the expert panel "Adding Value through Operations and Maintenance Practices." Scheduled from 10:30 a.m. to 12:00 noon, he is one of three presenters to "cover modern and future operational and maintenance practices that have provided additional value, efficiencies, and cost savings." Vince Latino, Chief Maintenance Engineer with the Louisiana Department of Transportation & Development (DOTD), will serve as moderator.
As part of his presentation, Mr. LaBry will use a recent DOTD and Fenstermaker project partnership—the statewide inspection of 70 bridges as required every five years by the Federal Highway Administration (FHWA)—to illustrate the advantages of UAI technology and methodologies in underwater structural assessments. Encompassing the Mississippi River Delta and its many tributaries, the State of Louisiana is home to some of America's largest bridges spanning the most rapidly flowing, deepest and murkiest waterways. As state owners of such large-scale infrastructure in challenging locations, DOTD is responsible for the safety and maintenance of these bridges and enlisted Fenstermaker to assist with their latest comprehensive bridge evaluation. Spearheading an innovative approach, DOTD gained approval from FHWA on a pioneer project that uses UAI techniques and their imaging results to direct traditional diving inspections more effectively while decreasing the associated risks.
Fenstermaker, with Mr. LaBry leading the efforts, began developing a solution to the difficult and sometimes impossible task of inspecting underwater substructures in Louisiana and places facing similar issues. The initiative began with modifying methods primarily developed for oil & gas exploration and production, specifically applying their application to submerged transportation components. The technological translation involved developing Underwater Acoustic Remote Sensing, mainly (SONAR), to acquire data and render visualization of submerged structures. Fenstermaker has been refining this process since 2005 with the aim of providing an advanced means of generating necessary information for the investigation of underwater infrastructure. Since then, the company has continuously improved their developments and established an efficient, cost-effective solution for evaluating submerged structures. To date, they have successfully used their unique UAI system and techniques to perform inspection projects involving bridges, dams, flood control structures, docks and wharfs. Their client partnerships have diversified throughout the years to include railroad companies, port authorities, and government agencies.
Since the Fenstermaker-led team with sub-consultants Infrastructure Engineers and Huval & Associates began the 2-year statewide bridge inspection project in 2012 with DOTD, Fenstermaker has continued to adapt and hone their instrumentation systems. Towards the end of the comprehensive investigation, Mr. LaBry's UAI team adapted their large-diameter UAI pipe inspection system to access flooded culvert bridges, which were added to the project scope. The subsequent development included modifying their equipment to allow for SONAR imaging along the walls of a culvert conduit and implementing a remote-controlled survey vessel.
With the statewide DOTD evaluation wrapped up in 2013, Fenstermaker has gone on to successfully complete bridge inspections using UAI in difficult environments in the States of Iowa and Alabama. Additionally, their Advanced Technologies (AT) members participated in an FHWA pool-funded study to closely examine the benefits of UAI by solely using the technology and techniques on two piers of the Oakland Bay Bridge's West Span and 3rd Street Bascule Bridge in San Francisco, California. Both projects concluded within two workdays with exemplary results, producing remarkable visual documentations of the submerged pier components and adjacent water bottoms at both sites.

Fenstermaker is a multi-disciplinary firm specializing in Survey & Mapping, Engineering, Environmental Consulting, and Advanced Technologies. We have over 300 team members providing professional services through multiple office and field locations across the U.S. Our company mission is to be a vital partner in the success of our clients.