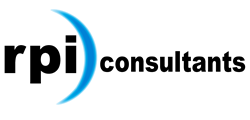 People are seeing that Infor is continuing to invest in the Lawson product, and so customers are beginning to do the same.
Baltimore, MD (PRWEB) August 08, 2014
Three years after its acquisition by Infor Corporation, users of Lawson ERP software are continuing to invest in their systems. More than half of organizations using Lawson expect to upgrade to the latest version (10x) within the next twelve months, and only 4% said they did not plan to upgrade at all.
Moreover, more than a third of responding organizations have implemented one or more applications based on Landmark, Infor's newest software platform, indicating that customers are finding value among Infor's line of products beyond Lawson.
"This is certainly good news for the Lawson ecosystem," said Keith Wayland, Managing Partner of RPI Consultants. "It's always unsettling when a product you rely on goes through an acquisition. But I think people are seeing that Infor is continuing to invest in the Lawson product, and so customers are beginning to do the same."
The survey also found that a majority of organizations that responded are utilizing Employee and Manager Self-Service (82%), LBI (70%), and Requisition Center (68%). Most (70%) use some kind of imaging software in tandem with Lawson.
RPI conducted its Lawson Benchmarking Survey in June of 2014. Results can be downloaded from its web site.
About RPI Consultants
RPI Consultants is a business applications implementation and optimization firm focused on delivering best practices through technology, systems integration, and process redesign. The RPI team includes certified technical and functional experts in Lawson, Kronos, ImageNow, and Kofax, as well as other automation technologies to enhance the procure-to-pay, financial reporting, and human resources processes.
RPI's model focuses on delivering solutions to specific business problems through on-demand strategic intervention. Our team-based approach allows us to leverage the best resources part-time, on a task-by-task basis, while working closely with our clients to identify opportunities to minimize costs associated with travel and downtime. RPI prides itself on providing customers with the most value for their dollar, delivering value-added information and genuinely caring about the outcome of an engagement.