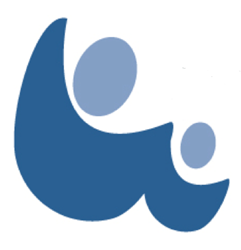 Austin, Texas (PRWEB) August 09, 2014
Pianist, vocalist and newest member of Asleep at the Wheel, Emily Gimble has a brand new single, "Mighty Like a Rose," currently available for downloads on the web at CD Baby.com, iTunes, Amazon and other online distributors. All proceeds benefit Beyond Batten Disease Foundation (BBDF), a nonprofit organization established to eradicate Batten Disease. Often celebrated for her raise-the-roof voice and rambunctious keyboard stylings, Gimble shows her more tender side in this reworking of the 1901 lullaby by Nevin and Stanton. Produced by Floyd Domino, who also takes over on piano, Gimble is accompanied by Ryan Gould on upright bass, J. D. Pendley on guitar and Jonathan Doyle on clarinet.
"This is a most unusual gift for our foundation and has already proved to be a unique fundraiser. For a small amount of money, Emily's fans can add this gorgeous rendition to their music library and help us spread awareness and raise funds for research to find a cure for Batten disease," said Mary Beth Kiser, president and CEO of BBDF.
The musical connections in this story are numerous and unexpected. Emily is the daughter of musician, recording artist and music teacher Dick Gimble and granddaughter of Grammy-winning Texas swing fiddler Johnny Gimble, who played with Bob Wills. Al Strickland also played with Wills and coincidentally taught the finer points of swing piano to Floyd Domino, two-time Grammy with Asleep at the Wheel. Additionally, "Mighty Like a Rose" was recorded at Bismeaux Studio, which is owned by Ray Benson, Emily's new boss.
"My mom sang this to me when I was a baby. Her mother sang it to her and I sang it to my two boys," laughs Mary Beth as she recalls the history of the lullaby in her family. While mastering the song at Terra Nova Digital Audio, owners Jerry and Diane Tubb both remarked that it rang a bell. "That brings back fond memories to me," said Jerry. The song has been covered over the years but has not sounded so good since Frank Sinatra's version from the forties. Floyd and Emily were masterfully able to capture the essence of the Harry James classic recording.
All proceeds go to the foundation in its quest to find a treatment and a cure for this heartbreaking disease. "Mighty Like a Rose" with vocal by Emily Gimble and an instrumental version can be downloaded at http://www.cdbaby.com/cd/emilygimble12, Apple's iTunes Store or on Amazon.
About Beyond Batten Disease Foundation
Beyond Batten Disease Foundation works to cure and prevent juvenile Batten disease, a rare, inherited neurological disorder that strikes young children, first causing vision loss and seizures, then cognitive and motor impairment, and ultimately death by the late teens or 20s. The foundation raises funds for research and is leading development of an easy and inexpensive, groundbreaking blood test to detect the gene mutations that cause juvenile Batten disease as well as 750-plus, other rare but serious and often fatal childhood ailments. For more information, visit http://www.beyondbatten.org.