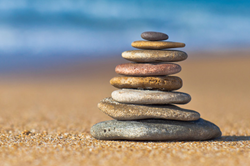 (PRWEB) August 08, 2014
Changeyourenergy.com believes that true personal effectiveness radiates from a powerful core, and to support the cause, it is holding a super sales event.
Tools for strengthening mind and body will be on sale now through August 17, with savings of up to 20% on core strengthening products in their online shop.
From the self-training Dahn Yoga Energy Breathing audio CD for strengthening the Qi through breath, to physical core strength training with the DahnMuDo DVD set, to Healing Energy Tea, the Core Strengthening Sale event puts the power of change in people's hands.
Other sale products to help strengthen and support the body's core include energy healing tools such as the Dahnjon Herbal Hot/Cold Pack, the Shoulder Herbal Hot/Cold Pack and the soothing Mago Healing Power Stones, perfect for after practice warm-downs and self-care.
The sale runs from July 28 through August 17, 2014.
About ChangeYourEnergy.com:
ChangeYourEnergy.com is a wellness lifestyle resource based on energy philosophy and the teachings of Ilchi Lee, a meditation and brain education leader. Changeyourenergy.com offers accessible, around the clock guidance, inspiration and practical online training to enable people to realize and activate their full human potential. The site offers lifestyle tips, health and wellness articles, exclusive seminars and personal development coaching.