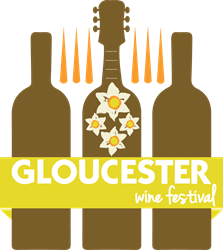 Gloucester, Va. (PRWEB) August 08, 2014
There's still time to take advantage of the early bird vendor rates for the 5th Annual Gloucester Wine Festival, which will return to Brent and Becky's Bulbs Saturday, Oct. 18 from 11 a.m. to 5 p.m.
Vendor applications that arrive before August 15 are eligible to receive the early bird registration rate. Rates increase on August 16. Gloucester Chamber of Commerce members receive a discount. Full details including rates are available on the application.
Vendor spaces – set aside for wineries, caterers and restaurants, artists, retailers and organizations – are available on a first come, first served basis.
Vendors will each receive two non-tasting wine festival tickets and two tasting festival tickets, which will be included in the vendor-packet mailed after acceptance to the festival.
In 2013, 10 premier wineries from across Virginia and more than 45 vendors participated in the festival.
"The Gloucester Wine Festival has not only grown into a premier event on the Middle Peninsula and Northern Neck, but also a respected wine event known across the state," said Makalia Records, Gloucester Chamber of Commerce's Executive Director. The Gloucester Chamber of Commerce hosts the event.
"We have already registered quite a few retail vendors for this year and anticipate having up to 15 wineries on site," Records said. "Because of the early interest we've already had, we're really encouraging people to get their applications in early."
Vendors interested in attending the event can download applications online here: http://gloucesterwinefestival.com/applications/.
For more information about submitting a vendor application, or any questions about the festival itself, contact Records at 804.693.2425.
Find additional information about the Gloucester Wine Festival and purchase tickets at http://www.gloucesterwinefestival.com.