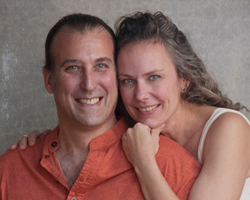 "A welcome addition to the genre." — Publishers Weekly
(PRWEB) August 08, 2014
Twanna Hines of Metro New York sat down with Mark A. Michael and Patricia Johnson to discuss the top ten common relationship-destroying myths they write about in Partners in Passion: A Guide to Great Sex, Emotional Intimacy and Long-Term Love (Cleis Press 2014).
One of the myths they discuss is that everyone has only one soul mate. As Michaels says, "The reality, as we see it, is this sets people up for very, very unrealistic expectations, constant disappointments, and constant searching for something that's perceived as missing."
Partners in Passion (also available in audio) proposes alternative models of long-term connection, founded on mutuality, a collaborative mindset, empathy and transparency. It features interviews with long-term couples and includes an extensive resource guide that covers everything from health to erotica, with excellent advice from many of today's leading sexuality and relationship educators.