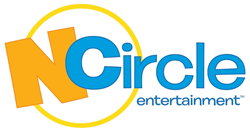 Mary Flynn, VP of Sales, Content and Acquisitions said, 'I am very excited to have the opportunity to welcome Chris to the NCircle team.'
Irvine, CA (PRWEB) August 11, 2014
Chris brings over 20 years of experience in the home entertainment industry. As a recognized industry professional, Chris's history in the home entertainment industry includes sales and leadership roles with distributors and Major Studios. Most recently, Chris was the Director, National Accounts for Time/Warner Retail Sales & Marketing.
Mary Flynn, VP of Sales, Content and Acquisitions said, "Chris Polman enjoys an outstanding reputation for being a knowledgeable professional that is focused on producing customized programs that take into consideration what works best for his individual customers. I am very excited to have the opportunity to welcome Chris to the NCircle team. We have a very exciting year ahead of us and I know that Chris is going to do an outstanding job."
Chris Polman said, "I am very excited to join the seasoned NCircle sale team. We have an incredible line-up of well-known, sales-proven Children/Family properties that continues to grow."
Chris will be based out of his home office in TN. He can be reached at chrpol(at)ncircleentertainment(dot)com.
About NCircle: NCircle is the largest independent studio for children's non-theatrical DVD. Our portfolio includes many of the most loved and best-selling children's brands. NCircles focus is on children's and family entertainment. Our brands include The Wiggles, Cat and the Hat, The Octonauts, Room on the Broom, Yo Gabba Gabba, Sid the Science Kid, The Snowman and The Snowman and the Snowdog and many others.
NCircle is a trusted brand for high-quality, age-appropriate content. We strive to be the best at what we do. Best content, best packaging, best customer service! NCircle shows have some of the highest viewership out of all children's shows per Nielsen ratings.