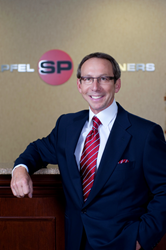 Bronx, New York (PRWEB) August 07, 2014
A 62-year old construction worker suffered a tragic accident while working at a Triborough Bridge and Tunnel Authority facility. According to a CBS New York report released on August 5th at 8:08pm, the worker was crushed by a crate he was unloading from a truck at approximately 8:00 AM on Tuesday, August 5th.
"This accident was tragic and my sympathy goes out to his entire family," said Bronx Accident Attorney Steven Schwartzapfel. "As is common in many construction accidents, the possibility exists that there was a failure to have provided the construction worker with the appropriate equipment, safety devices and protection so he could have safely unloaded the crate."
Metropolitan Transportation Authority Spokesperson Adam Lisberg explained to NY1 on August 5th at 2:17pm that "We had a contractor who was working on a project … and he was unfortunately killed as the piece of equipment fell."
About Steven Schwartzapfel
For more than 30 years Steven Schwartzapfel, the founding member of Schwartzapfel Lawyers, P.C., has been one of New York's most prominent personal injury attorneys. Steven Schwartzapfel has represented clients on all types of personal injury cases, and his experience, skill and expertise has enabled Schwartzapfel Lawyers, P.C. to cover a wide array of practice areas including catastrophic injury, wrongful death, construction site injuries, slip, trip and fall, auto, truck, bus, motorcycle accidents, highway design defect, medical malpractice, nursing home neglect, products liability, workers' compensation, social security disability and mass tort litigation. Over the course of Mr. Schwartzapfel's career, he has achieved excellent results and his firm has won hundreds of millions of dollars for his clients. But beyond his legal experience, it is his dedication and commitment to his clients that makes all the difference in the world. Schwartzapfel Lawyers treats all their clients like family.