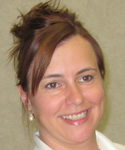 The conversation about housing and institutionalized options for elders, the frail, and the medically complex patients is not an easy one.
Tiburon, CA (PRWEB) August 08, 2014
Elke Tekin, Living Well Assisted Living at Home's community relationship and membership services manager, will be presenting at the discharge planning team at the Dignity Health St. Mary's Medical Center in San Francisco on alternatives to care for patients after hospitalization on Aug. 20.
The discharge planning team at St. Mary's Medical Center is composed of case managers, licensed social workers, and registered nurses, and is one of the most effective in the area when it comes to approaching the patient's discharge from a holistic perspective. Taking into consideration the patient's medical, social and psychological needs at the same time, they look into the safety at home and the peace of mind for family members. The team also tries to prevent re-hospitalizations, which cost thousands of dollars each time they occur, seriously disrupting the lives of the patients and their families, and exposing patients to new risks associated with being hospitalized.
The conversation about housing and institutionalized options for elders, the frail, and the medically complex patients is not an easy one. All the options available (nursing home, assisted living, home care, independent living) include the presence of new people in the life of loved ones on a daily basis; however, how that service is provided and when it's provided makes all the difference between all of them. There are perks for each senior care scenario, but what's important is to make the decision that gives the best care to what the elderly loved one needs most.
Do they have physical pain and are prone to serious injury? What is their state of mental health and what would help improve or comfort that? How much attention do they really need and how capable are they to still do things themselves? All these questions are just the surface of what needs to be asked to make the right decision. (Read more about these decisions at http://www.livingwellah.com/blog/aging-place-home-versustraditional-nursing-homes)
About Elke Tekin:
Elke Tekin is the manager of business development and community relationships key person for Living Well. She is licensed by the California Department of Social Services as a Residential Care Facility for the Elderly Administrator and is the Vice President of the Board of the San Francisco Residential Care Association. Tekin is passionately involved in aging, health and longevity issues and partnered with Living Well to support the outreach and business development efforts.
About the company:
Living Well offers specialized care for adults with chronic and debilitating conditions — like Alzheimer's, Parkinson's, ALS, and mental illness — that compromise their ability to live safely in their homes. At Living Well Assisted Living at Home, they combine a team of experts and the use of smart technology with exceptional customer service to deliver personalized, comprehensive care to seniors and adults with cognitive, behavioral and movement disorders. Their approach to care at home enables those seniors and adults affected by Alzheimer's disease and other forms of dementia, Parkinson's, ALS, other neurological disorders and mental illnesses to live independent and meaningful lives. At Living Well, they aspire to create a safe and nurturing environment while allowing for independence and dignity for seniors and adults and offering peace of mind to the children and family members. Visit their website for more information, http://www.livingwellah-sf.com.