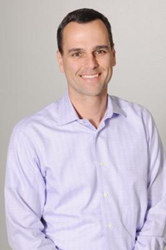 Bothell, WA (PRWEB) August 08, 2014
TalentWise, Inc. announced that its Board of Directors has promoted Todd C. Owens, the company's President and Chief Operating Officer, to Chief Executive Officer, and has elected him to the TalentWise Board of Directors. Mr. Owens succeeds William Kerr, who has been appointed Executive Chairman of TalentWise.
The high demand for TalentWise Hire - the hiring process management solution for the Human Capital Management industry - is fueling TalentWise's robust growth year over year. TalentWise continues to experience revenue growing in excess of 40% and employee growth exceeding 30%, while maintaining exceptional customer retention and satisfaction levels. The Net Promoter Survey (NPS) was distributed to TalentWise's entire customer base resulting in record response rates and satisfaction metrics for 2013, with an NPS score of 48. As a point of comparison, it's been reported that the 2013 software industry NPS average is 29.
Mr. Owens joined TalentWise shortly after its formation in 2007 as Vice President and General Manager. In 2011 Mr. Owens was promoted to President and Chief Operating Officer, responsible for the Company's day-to-day operations. Mr. Owens has been recognized as a "Superstar for outsourcing innovation in support of HR organizations" by HRO Today magazine three times.
Mr. Kerr has been the Chief Executive Officer of TalentWise since 2007. In Mr. Kerr's new role as Executive Chairman he will work with the Board of Directors, Mr. Owens and the TalentWise Leadership Team to promote the continued success of TalentWise.
William Kerr, Executive Chairman of TalentWise stated, "Todd has been a driving force behind the tremendous growth and success of TalentWise. With his passion and knowledge, Todd is uniquely positioned to lead TalentWise as CEO as we continue to build a great company, uniquely focused on streamlining the management of the hiring process with TalentWise Hire."
"My years with TalentWise have been incredibly rewarding, largely because of the opportunity to work with Bill and the great professionals here," said Owens. "Bill is handing over a TalentWise that is stronger than ever before and well on its way to creating and leading a critical new category within HCM - Hiring Process Management."
About TalentWise
TalentWise, Inc. is a technology company transforming the way HR manages offer letters, screens, and onboards new hires. TalentWise built a SaaS platform that streamlines the hiring process with compliance built in, resulting in a highly efficient and great hiring experience for HR and candidates. The single solution is delivered in the cloud so it's available anywhere, anytime, on nearly any device. TalentWise has made Workforce Management Magazine's "Hot List" for the last seven years, is named a "leading provider" and "best choice" by HRO Today for the last six years, and won the CEO World Award for Company Growth and New Product Innovation.
For more information about TalentWise, please visit http://www.talentwise.com
Suggested Tweet: TalentWise announces @toddcowens promoted to CEO and Bill Kerr appointed Executive Chairman @TalentWise http://bit.ly/1ohYPdC
Contact: Karen Redetzki, kredetzki(at)TalentWise(dot)com, 425.974.8947
Related Links
http://www.TalentWise.com
http://corp.TalentWise.com/blog
https://twitter.com/TalentWise
https://www.linkedin.com/company/TalentWise
https://www.facebook.com/TalentWiseHR