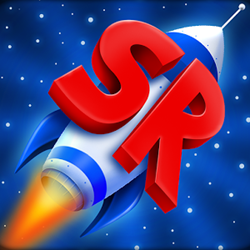 (PRWEB) August 09, 2014
The development team at Jundroo recently published a two-page marketing brochure detailing the compatibility of its space odyssey game SimpleRockets with Intel® Atom™ tablets for Android*. The creative space exploration app allows its users to design their own rocket ships and visit distant planets.
The document describes the productive collaboration between Jundroo and Intel® that enables the build-your-own, out-of-this world adventure to be brought to life for an even larger playing audience. The powerful platform can easily bring the virtual exploration game into reality, all at a user's fingertips. The brochure elaborates on the wide range of gameplay options made available on Android* tablet devices.
Recently optimized for the efficient capabilities of Intel Atom tablets for Android*, the game offers realistic imagery and make players' experiences in space feel real. As an Intel® Software Partner, Jundroo benefits from the advantages of a broad portfolio of technical and support services within the Intel® Developer Zone.
About Jundroo LLC
Jundroo was founded by Andrew Garrison in 2012 in Glen Carbon, Illinois…..
To learn more, visit: http://jundroo.com/.
Intel, the Intel logo and Intel Inside are trademarks of Intel Corporation in the U.S. and/or other countries.
*Other names and brands may be claimed as the property of others.
Copyright © 2014 Intel Corporation. All rights reserved.