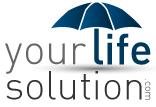 Chicago, IL (PRWEB) August 08, 2014
YourLifeSolution.com, a service that provides consumers instant online life insurance quotes, is today publishing some free advice on what they believe is the best way to utilize healthcare reform in nearly all situations. YourLifeSolution.com believes their plan will provide the most benefit-per-dollar to consumers. "Some people out there will tell consumers to just pay the small tax penalty and buy non-ACA approved health insurance. This is a terrible idea and basically deprives the insured of the consumer protections which are in the ACA bill. In most cases, the best option is a relatively high deductible bronze plan. Over the long haul this usually is an adequate stop-loss and very affordable simultaneously," said Eric Smith, the founder of YourLifeSolution.com.
YourLifeSolution.com's 3 Step Plan to Maximize the Value of The Affordable Care Act:

Individuals should generally buy a bronze plan, which is the minimum allowable coverage. Those with pre-existing conditions might see it as a good deal to pay a higher premium for a lower deductible, but the healthiest of applicants will generally be better off with high deductibles.
The current tax-deductible contribution for families utilizing a health savings account is $6550. According to YourLifeSolution.com, it makes more sense in nearly all cases to put that money into an HSA every year and have it as a means to cover health expenses below the deductible. If a health condition arises in the future, the funds will already be more than ample to cover said deductible.
Purchase critical illness insurance on the entire family. "Critical illness insurance pays a tax-free lump sum benefit upon being diagnosed with a given disease from a list of common chronic illnesses. By having critical illness insurance, a family will have more than enough to cover the deductible if someone is diagnosed with cancer or has a heart attack, and they will have additional funds to cover non-medical expenses," said Eric Smith.
Consumers seeking objective online information about life insurance are encouraged to visit YourLifeSolution.com, or call 888.374.2764.