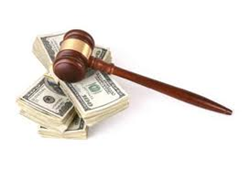 Bank of America may owe an additional $6 billion to the Federal Housing Finance Agency.
Chicago, IL (PRWEB) August 07, 2014
Lenders like Peoples Home Equity were intrigued by news of a landmark deal between the Justice Department and Bank of America Corp. As stated in an August 6th Wall Street Journal release, with this deal, Bank of America will pay $16 to $17 billion to resolve "allegations of mortgage-related misconduct". This agreement "would eclipse a $13 billion deal" that was struck by Justice Department and J.P. Morgan Chase just nine months prior. Bank of America will pay $9 billion cash towards improving the financial situation and will pay additional money to help the struggling homeowners. The bank will also raise its quarterly dividend from 1 cent up to 5 cents. In addition the current $16-$17 billion settlement in decision now, Bank of America may owe an additional $6 billion to the Federal Housing Finance Agency.
The Justice Department has been criticizing the world's largest bank for contributing heavily to the financial crisis because of the problems with the mortgages it structured. The Justice Department is certainly playing tough with these large institutions, the WSJ states that "Just a few weeks ago, Bank of America had been arguing with the Justice Department for a penalty of at least $3 billion less than it is now resigned to." In July the Department announced another $7 billion settlement with Citigroup. The Chief Executive of the Bank of America, Mr. Brian Moynihan is still working hard to solve the problems of his bank. For a long time, Bank of America has disagreed on giving more than $13 billion but on July 30, Mr. Moynihan was convinced to make the deal since the Justice Department would not agree on less than $17 billion.
Overall the Bank of America deal may be bad for shareholders of the stock, by justice may be served to an institution that may have bent the rules or become too risky in its lending practices before the crisis.
If interested in choosing a loan with a local lender consider speaking to a Peoples Home Equity loan officer today at: 262-563-4026