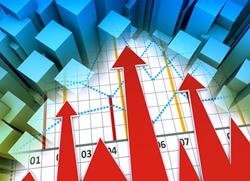 Compared to June 2013, the inventory off forecosures in June of this year fell 35 percent
Chicago, IL (PRWEB) August 07, 2014
The Federal Savings Bank was intrigued by CoreLogic's latest National Foreclosure report on July 31st revealed a rise in foreclosure activity in June.
There was a 2.7 percent month-over-month increase in national completed foreclosures, which went up from 48,000 homes in May to 49,000 in June. Compared to 59,000 homes in June 2013, there was a 9.9 percent decrease in June this year. CoreLogic noted there is still a lot of progress to be made, as completed foreclosures averaged 21,000 per month nationally between 2000 and 2006 prior to the housing crisis.
While the number of homes lost to the foreclosure process had a month-over-month increase, the foreclosure inventory, which includes all homes in some stage of the process, improved for both the month-over-month and year-over-year comparisons. From 660,000 homes in May, there was a 3.9 percent decline to bring June's total to 648,000 homes or 1.7 percent of all mortgaged homes. Compared to June 2013, the inventory off forecosures in June of this year fell 35 percent from 1 million homes or 2.5 percent of all houses with a mortgage.
Foreclosure activity stills need improvement
Commenting on the CoreLogic report, Fortune said the housing market is still feeling the effects of the housing bubble, thereby keeping foreclosure activity from reaching pre-recession levels. These pitfalls are expected to continue.
"While 32 straight months of year-over-year decline in the foreclosure rate is cause for celebration, the total number of homes still in the foreclosure process remains almost four times as high as the average in the early 2000s," said CoreLogic Chief Economist Mark Fleming. "Additionally, there is concern over whether or not we can maintain this pace of improvement as the foreclosure inventory becomes more concentrated in judicial states with lengthier, more complex processes and timelines."
New York, New Jersey and Florida are among states with a judicial process, which seeks to help homeowners facing a wrongful foreclosure save their properties but also slows down the timeline for making these homes available for sale. It is therefore unsurprising that these states were among the five with the highest foreclosure inventory as a percentage of all mortgaged homes in June: New Jersey (5.7 percent), Florida (5 percent), New York (4.3 percent), Hawaii (3.1 percent) and Maine (2.7 percent).
The market is bouncing back, albeit slowly
In some cases, the judicial process leads to zombie foreclosures. These are properties that are in the foreclosure process and have been abandoned by the homeowners. They are often the result of a bank that walks away from the foreclosure proceedings due to a lack of proper documentation and decides against repossessing the property without notifying the owner. Consequently, neither the bank nor the owner are maintaining the property while it remains in foreclosure. Although this and other pitfalls are stalling some of the housing recovery's progress, conditions are still getting better.
"The great news here is that the basic underpinnings of the housing market are strengthening, but there is still work to do," said Anand Nallathambi, CoreLogic president and CEO.
Contact the Federal Savings Bank, a veteran owned bank, for information about how you can get more affordable home loan payments through a mortgage refinance.