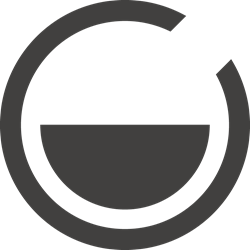 Nicosia, Cyprus (PRWEB) August 12, 2014
GetWebCraft Limited has launched GetSiteControl.com, the service that lets website owners and marketers easily add and manage different types of website widgets. The idea is to create a single control panel where adding new website elements is a matter of minutes and does not require assistance from an IT professional.
The first version of GetSiteControl widget kit includes tools that allow to add an alert and a call-to-action, a subscription form, follow and share buttons and a contact form to any website. Flexible customization options allow to make any of these widgets into a bar, a modal window or a button and place them anywhere on a page. Choosing the color scheme has also been made easy, the service analyzes the website colors and suggests the best color combinations that will match the overall look and feel of the website.
GetSiteControl aims to provide website owners and marketers with a tool set that lets them communicate with website visitors and control what visitors are doing on the website without involving IT specialists. The service requires a piece of code to be added to the website, but this needs to be done only once, everything else is managed via an easy-to-use dashboard where new widgets can be created in a few clicks.
GetSiteControl team plans to add more widgets to the set in future. The immediate plans include addition of a survey widget and a form widget, a fully customizable form that allows to create a personalized layout and add custom images, videos and controls.
GetSiteControl strives to find a reasonable balance between free widget services that cannot be customized to match the style of the website and paid services that focus on one task only and can be expensive. GetSiteControl offers a set of website elements that match the website design, are affordable and cover a wide range of functionality.
About GetWebCraft Limited:
Founded in 2014 and headquartered in Nicosia, GetWebCraft Limited develops easy-to-use online solutions for website owners that allow them to add widgets to their websites and manage them from a single dashboard.
To learn more, visit: http://getsitecontrol.com/.
Media contact:
Ksenia Borisova
+13152819981
ksenia.borisova(at)getsitecontrol(dot)com
GetSiteControl Media Kit is available at http://www.getsitecontrol.com/press.