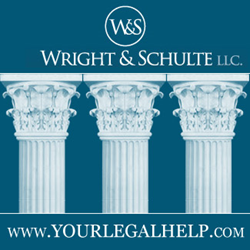 If you believe your newborn has suffered birth defects due to the use of the SSRI Zoloft conact Wright & Schulte LLC for a free legal evaluation by calling 1-800-399-0795 or visit www.yourelgalhelp.com
Columbus, OH (PRWEB) August 11, 2014
Wright & Schulte LLC, a nationally-recognized law firm representing plaintiffs in Zoloft lawsuits, notes that 13 new claims were recently filed in West Virginia state court, all of which allege use of the drug Zoloft during pregnancy caused serious birth defects. According to a report from The West Virginia Record, the 13 Zoloft lawsuits were filed on July 7th in Wayne County Circuit Court, and claim that the mother plaintiffs' use of Zoloft caused serious malformations in their children, including atrial septal defect, persistent pulmonary hypertension of the newborn, neural tube defects, and craniofacial defects. (Case Nos. 14-C-137, 14-C-138, 14-C-139, 14-C-140, 14-C-141, 14-C-142, 14-C-143, 14-C-144, 14-C-145, 14-C-146, 14-C-147, 14-C-148, 14-C-149)
Zoloft belongs to a class of antidepressants known as Selective Serotonin Reuptake Inhibitors, or SSRIs. In 2006, the U.S. Food & Drug Administration (FDA) ordered the manufacturers of Zoloft and other SSRIs to add information to the drugs' labels about a potential risk of persistent pulmonary hypertension in newborns in infants born to woman who took the medications after the 20th week of pregnancy. In 2009, a study published in the British Medical Journal in September 2009 reported that SSRI antidepressants like Zoloft increase the risk of heart defects when taken during the first trimester.
[fda.gov/Drugs/DrugSafety/PostmarketDrugSafetyInformationforPatientsandProviders/
DrugSafetyInformationforHeathcareProfessionals/
ucm084303.htm, FDA, July 2006]
[bmj.com/content/339/bmj.b3569, BMJ, September 2009]
All of the Zoloft birth defect lawsuits pending in West Virginia allege that Pfizer, Inc. and other Defendants knew that Zoloft caused serious birth defects, but failed to warn doctors or patients about this danger. The complaints also point to studies conducted prior to Zoloft's approval that found an increase in the risk of numerous birth defects when taken during pregnancy as evidence of this prior knowledge.
Wright & Schulte filed a Zoloft lawsuit in the U.S. District Court, Eastern District of Pennsylvania on behalf of Iowa parents whose baby died as a result of heart birth defects allegedly caused by in-utero exposure to Zoloft and Paxil, another antidepressant in the same class. According to the complaint, the child's mother began taking the drugs in 2004 for depression, and used the medications in accordance with the approved package insert. The mother subsequently learned she was pregnant. The baby was born on February 6, 2005 with cardiac anomalies including atrial and ventricular septal defects. She died just seven days after birth, from a combination of congestive heart failure and atrial and ventricular septal defects. (Case No. 2:12-cv-05962-CMR).
Wright & Schulte LLC offers free lawsuit evaluations to alleged victims of SSRI antidepressants, including Zoloft. If your child suffered a heart malformation or some other birth defect that could have been caused by these drugs, please visit yourlegalhelp.com, or call toll-FREE 1-800-399-0795 to learn more about your options for legal recourse.
About Wright & Schulte LLC
Wright & Schulte LLC, an experienced personal injury firm, is dedicated to the belief that America's legal system should work for the people. Every day, the attorneys of Wright Schulte LLC stand up for the rights of people who have been injured or wronged, and fight tirelessly to ensure that even the world's most powerful corporations take responsibility for their actions. If you're looking for a law firm that will guarantee the aggressive and personal representation you deserve, please do not hesitate to contact Wright & Schulte LLC today. Free Zoloft lawsuit evaluations are available through yourlegalhelp.com, or call 1-800-399-0795.
Contact:
Wright & Schulte LLC
812 East National Road
Vandalia, Ohio 45377
1-800-399-0795
http://www.yourlegalhelp.com
Like us on Facebook
Follow us on Twitter
Join us on Google+