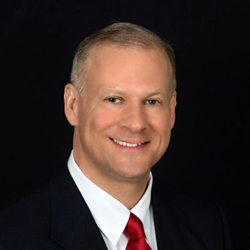 Bradenton, FL (PRWEB) August 08, 2014
In a continued effort to serve and protect our community, Felony Division Chief and Prosecutor at the State Attorney's Office Art Jackman and technology correspondent Peter "the Webdoc" Martin will collaborate to present an informative seminar on how to protect yourself from identity theft. The seminar will take place at 6:00 PM Wednesday August 13th at the Hampton Inn & Suites at 975 University Parkway Sarasota, FL 34243.
Art Jackman has served the community for eighteen years as a prosecutor at the State Attorney's office, giving victims a voice and protecting vulnerable members of the community like the elderly, single mothers and animals. Peter Martin has appeared on ABC 7, the Joy FM and other television and radio networks sharing his expertise on technology trends and internet safety. Together, they will cover some of the ways fraudsters are committing identity theft. According to the FTC, the state of Florida has 361.3 identity theft complaints per 100,000 people, the highest per capita rate of reported fraud in the country.
The seminar will include an overview of the problem, how to protect yourself at home and online and how to avoid online scams. Jackman and Martin will be sharing best practices for handling passwords, home wifi networks and receiving personal information in the mail. Attendees are invited to ask these experts any questions or concerns they might have regarding their safety online. Admission to the event is free and everyone is encouraged to attend. For more information please visit the Facebook event page.
About Art Jackman
Since 1996, Jackman has served as an Assistant State Attorney in the 12th Judicial Circuit and currently he is the Felony Division Chief. His duties include supervising all felony prosecutions up to and including homicide. He has personally prosecuted over fifteen homicide cases including cases involving the death penalty as well other complex criminal cases including DUI manslaughter, sexual battery, robbery with a firearm and child molestation.
With the aid of an Air Force ROTC scholarship, Jackman attended the University of Notre Dame earned his accounting undergraduate degree with honors. He went on to receive his Juris Doctorate from Albany Law School, where he also graduated with honors in the top 5% of his law school class. Later he went on to earn his LL.M. in Taxation from New York University School of Law.
About Peter "the Webdoc" Martin
Peter "the Webdoc" Martin is renowned for creating innovative and cutting-edge programs, systems, and tools to facilitate the Auto Dealer's success in today's market. Peter is the Co-Founder of ADT (Automotive Digital Training) a comprehensive web based video on demand training and testing platform for the Auto Industry.
Martin is currently the President of Cactus Sky Communications, a Bradenton-based company that helps businesses acquire, manage and retain customers online. He has leveraged over 27 years of sales and marketing experience to become a business leader, speaker, writer and trainer with a focus in email and online marketing. Cactus Sky is recognized as one of the premier digital marketing companies in the country. Their ability to deliver email through SPAM filters as well as track the recipients' actions (clicks) provides their clients with an unprecedented marketing advantage. Some local clients Cactus Sky collaborates with include Mote Martine, Meals on Wheels and Renaissance on 9th.