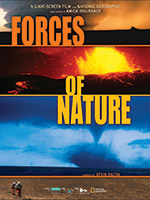 Danville, VA (PRWEB) August 14, 2014
Danville Science Center's Digital Dome Theater will welcome five new giant screen films to its lineup this year. Transport back in time, tumble with pandas in bamboo forests, and take a wild ride through the solar system with these dynamic new shows.
Beginning Saturday, August 16, audiences will experience Forces of Nature and Sea Monsters on the Science Center's 40-foot hemispherical dome. Join a group of storm chasers on their mission and explore the elemental power of earthquakes, tornadoes, and volcanoes. Take an epic journey through the most dangerous oceans in history and follow a dolichorhynchops to unlock the secrets of the Cretaceous period.
"We are pleased to announce such a diverse and robust lineup for the Science Center's Digital Dome Theater," says Adam Goebel, Acting Director, Danville Science Center. "Since the grand opening in February, we have taken audiences from butterflies to the distant reaches of the universe, and we are excited to unveil our next big adventures."
In the upcoming months, the Science Center will bring the additional titles to its daily show schedule. Guests will be able to view Lewis and Clark: Great Journey West, Pandas: The Journey Home, and Wildest Weather in the Solar System with five times the definition of their HD television in this immersive experience.
Tickets to Danville Science Center and a feature in the Dome are $10 with $1 discounts for children 4-12 and 60+. Group rates available. For more information, visit dsc.smv.org or call 434.791.5160.