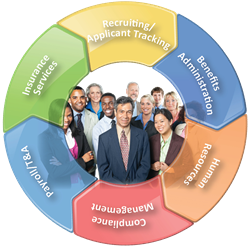 "We put our customers back on the path to fulfilling their organizations' missions and successfully achieving their goals."
Duluth, GA (PRWEB) August 12, 2014
BlueFinHR, a provider of automated recruiting, applicant tracking, and HR management solutions, recently announced the addition of new services and the expansion and recombining of existing services into one integrated, cloud-based Human Capital Management portal. Customers ranging in size from 450 to over 12,000 employees have enjoyed the ease of use and robust capabilities of its feature-rich and highly configurable Human Resources Information Systems (HRIS) application. With the deployment of BlueFinHR's HCM solution, they now have access to a wealth of time-saving and enabling applications to help them save money, comply with complication regulations, improve business processes, and confidently grow and retain their workforce.
"Since the launching of our Human Resource Information System (HRIS) in 2013, our development team and strategic partners have worked hard to complete our cloud-based Human Capital Management solution," says Joe Stone, Director of National Business Development for BlueFinHR. "BlueFinHR now is able to offer six integrated, cloud-based, and configurable HCM modules either as a full-service suite or on an ala carte basis. We've designed these modules to easily integrate with modules from other vendors," Mr. Stone continues. "HR executives, managers, staff, employees, and applicants are able to access HCM resources and features easily and at lower costs." Just as important, employers can competently comply with complicated Accountable Care Act requirements, EEOC, and Office of Federal Contract Compliance Programs (OFCCP) regulations.
The BlueFinHR HCM modules include:
1. Recruiting and Applicant Tracking
2. Benefits Management
3. Human Resources
4. Compliance Management
5. Payroll and Time & Attendance
6. Insurance Services
Because BlueFinHR is cloud-based, it's readily configurable, scalable, and accessible anywhere at any time. Employers can easily migrate from time-consuming, possibly incomplete, and error-prone paper-based systems to a system that enables them to reduce costs, keep pace with the ever-changing market demands and regulatory environment, and improve business processes. No more spreadsheets. No more paper pushing. No more fears of fines and penalties for employment missteps, lost records, or missed details. BlueFinHR's mission is to help its customers find the right people, file the right reports, and retain, nurture, and promote the right people without the frustrations traditional systems can create. States Mr. Stone, "We put our customers back on the path to fulfilling their organizations' missions and successfully achieving their goals."
About BlueFinHR
BlueFinHR offers an easy-to-use integrated, configurable, and automated Human Capital Management cloud-based portal. Small to Enterprise-class employers in health care, education, retail, and industry enjoy the benefits of this quick-to-implement application. BlueFinHR's manageable portal helps HR managers, applicants, and employees throughout the entire recruitment, applicant tracking, time and attendance, benefits management, employee retention/HR management, and compliance management processes.
For information about BlueFinHR solutions, please send an email to Info(at)BlueFinHR(dot)com, visit http://www.BlueHinHR.com or call 855-977-2583.