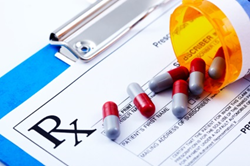 (PRWEB) August 12, 2014
Xarelto is an oral anticoagulant drug used to prevent blood clots, and also lowers the risk of stroke in patients who have atrial fibrillation. Xarelto's official website 06/17/2014 states, "People with atrial fibrillation (an irregular heart beat) are at an increased risk of forming a blood clot in the heart, which can travel to the brain, causing a stroke, or to other parts of the body. XARELTO® lowers your chance of having a stroke by helping to prevent clots from forming. If you stop taking XARELTO®, you may have increased risk of forming a clot in your blood." The FDA announced on 04/11/2014 that Xarelto has been linked to serious and potentially fatal side effects, especially uncontrollable bleeding. In addition to gastrointestinal and cerebral hemorrhaging, Xarelto bleeding can include renal injury, strokes, respiratory tract bleeding, eye (conjunctival, ocular, retinal) bleeding, fatal intracranial bleeding, musculoskeletal bleeding, and skin bleeding, according to its label. Xarelto is particularly dangerous in the event of overdose or adverse effects because there is currently no reversal agent for Xarelto.
If you are suffering from any of these side effects it is advised that you check up with a doctor regularly. The Commack, NY law firm of Rudolph F.X. Migliore, P.C. is currently investigating cases involving patients who have been prescribed Xarelto and have suffered from uncontrolled bleeding, brain hemorrhaging stomach bleeding, gastrointestinal hemorrhage and death.
About the firm: The law office of Rudolph F. X. Migliore, P. C. has represented clients in a wide range of product liability cases in the last three decades and has worked with nationally recognized associated firms to reach successful verdicts. The Long Island, NY law firm of Rudolph F. X. Migliore, P. C. extends its practice of legal services to medical malpractice, defective medications, defective medical devices, asbestos, mesothelioma and lung cancer-related cases.