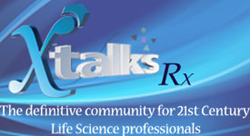 Toronto, Canada (PRWEB) August 11, 2014
Protocol pooling is a methodology to identify clinical supply materials further out in the supply chain. An example is Point of Distribution (POD) where it increases efficiency and applies precise control of product inventory and supply. This webinar will explore the benefits, challenges and methodologies for using POD and Protocol Pooling philosophies.
Depending on the type of project, it is possible to use bright stock that can be utilized across multiple protocols by identifying the supplies at the distribution or depot point. POD clinical labeling may also lend itself as a benefit for working on Investigator Initiated Trials (IITs) to increase efficiency. Clinical labeling design plays a very important part in successful POD projects as well as Protocol Pooling scenarios. Various clinical labeling configurations will also be described.
Key Learning Objectives:
1. Understand what POD and Pooling of supplies entails and how it is used in today's clinical supplies arena
2. Understand why and when POD labeling is useful
3. Understand quality challenges for POD
4. Identify different label configuration options for Protocol Pooling
Join keynote speaker Joseph Iacobucci, Vice President of Clinical Supplies at Xcelience, for this informative session that will include a Q&A with the audience. For more information or to register for this webinar, visit: Protocol Pooling and Point of Distribution (PoD) Clinical Labeling
About Xtalks
Xtalks, powered by Honeycomb Worldwide Inc., is a leading provider of educational webinars to the global Life Sciences community. Every year thousands of industry practitioners (from pharmaceutical & biotech companies, private & academic research institutions, healthcare centers, etc.) turn to Xtalks for access to quality content. Xtalks helps Life Science professionals stay current with industry developments, trends and regulations. Xtalks webinars also provide perspectives on key issues from top industry thought leaders and service providers.
To learn more about Xtalks visit http://xtalks.com
For information about hosting a webinar visit http://xtalks.com/sponsorship.ashx
Contact:
Michelle Tran
Tel: +1 (416) 977-6555 ext 352
Email: mtran(at)xtalks(dot)com