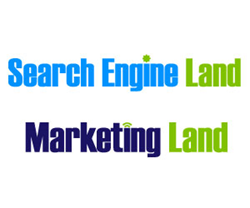 Redding, CT (PRWEB) August 12, 2014
Third Door Media's flagship editorial sites, Marketing Land and Search Engine Land, have launched a long-anticipated fresh new look, folding in responsive design elements to optimize the mobile experience, making it easier for audiences to read and share content from any device.
Editor-in-Chief Matt McGee cited a shift in user behavior as a guiding principle, noting, "Like many online publishers, a growing number of our readers are consuming our content on mobile devices. We expect that trend to continue, so developing a mobile-friendly experience was really key. The development team nailed it — both sites are easy to use on tablets and smartphones, as well as in a desktop environment."
Encouraging reader engagement through social interactions and highlighting weekly email newsletters for core content channels was another top priority for the publications. McGee continued, "We wanted to make it easier for our audience to succeed as marketers through our content and events. We're excited to keep expanding those opportunities."
In conjunction with the new look, Marketing Land is unveiling two new editorial channels: CMO Zone and Retail. The new CMO Zone is designed to be a go-to resource for busy marketing executives, highlighting key changes in digital media to help guide brand marketing strategies and direct budgets to profitable channels.
With the 2014 holiday shopping season fast approaching, Marketing Land's new Retail channel will also include a special "Holiday Retailer" section featuring the latest news and retail trends leading up to Black Friday and Cyber Monday. Shopping search trends and retail advertising news will also be covered at Search Engine Land.
Along with these new features, both publications will continue providing industry leading coverage of SEO, paid search and display advertising, social media, email and mobile marketing news, tips and tactics for marketers. Readers can sign up for daily and weekly emails of curated content to stay on top of the latest trends in each discipline.
Both sites were redesigned by creative digital agency Athletics, designers and architects of other editorial sites such as Forbes and Parade. Based in New York City, the Athletics' team provided a strong, contemporary design framework that integrated between both sites, while emphasizing the brands as trusted media resources. The new layout incorporates native advertising components as well as traditional ad units in a responsive environment.
About Marketing Land, Search Engine Land and Third Door Media
Marketing Land and Search Engine Land publish daily news, analysis and tutorials to help digital marketers do their jobs more effectively.
Third Door Media's mission is to empower internet marketing professionals by providing trusted content and community services they need to be successful. In addition to Search Engine Land and Marketing Land, Third Door Media produces the global Search Marketing Expo conference series, as well as the MarTech Conference focused on the growth of marketing technologies. Third Door Media also provides a full range of innovative marketing services including lead generation, content creation and licensing via its Digital Marketing Depot brand.
Third Door Media was recognized in 2011, 2012 and 2013 by Inc. Magazine as one of the fastest growing 5000 private companies in America.