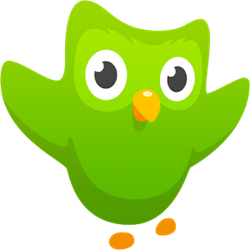 (PRWEB) August 10, 2014
A recent publication from the developers behind the revolutionary educational app describes its efficient method for acquiring a new language. Now compatible with Intel® Atom™ tablets for Android*, the Duolingo app teaches users how to speak, understand and write a second language effectively for a few minutes of engagement a day.
The marketing document details the educational studies that contributed to developing this incredible application, which breaks down vocabulary, pronunciation and grammar into bite-size components that are engaging and easy to grasp. The method is scientifically validated and in an independent study, 34 hours of Duolingo equaled a semester of university coursework.
The brochure points out that tablets allow for excellent portability so that students can take their language lessons with them wherever the travel.
About Duolingo:
Duolingo is a group of dedicated computer engineers, educators and designers that work together to create user-friendly educational applications with positive social implications, for more information, visit: https://www.duolingo.com
About the Intel Developer Zone
The Intel Developer Zone supports independent developers and software companies of all sizes and skill levels with technical communities, go-to-market resources and business opportunities. To learn more about becoming an Intel Software Partner, join the Intel Developer Zone. For more information, visit: https://software.intel.com/
Intel, the Intel logo and Intel Inside are trademarks of Intel Corporation in the U.S. and/or other countries.
*Other names and brands may be claimed as the property of others.
Copyright © 2014 Intel Corporation. All rights reserved.