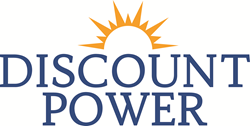 We are pleased to launch our redesigned website, which furthers Discount Power's philosophy of providing customers the quality service and great value that they deserve. - Neville Ravji
Houston, TX (PRWEB) August 12, 2014
Discount Power, a retail energy provider based in Houston, TX announced that it has launched its redesigned website (http://www.DiscountPowerTX.com). The website will serve as a fast and simple tool for residential and commercial customers in Texas to choose a retail electric provider (REP). Customers have the ability to quickly access the multiple plans Discount Power provides to Texans.
"Over the years, we have seen the erosion of customer service and emergence of complicated plans that confuse the customer and cause them to make wrong decisions. We aim to utilize our experience to bring the customer the true benefits of deregulation. We are pleased to launch our redesigned website, which furthers Discount Power's philosophy of providing customers the quality service and great value that they deserve. We have an experienced team at Discount Power and work diligently to bring quality service and savings to residential and commercial customers," said Neville Ravji, Chief Executive Officer of Discount Power.
"Our philosophy is that electricity buying decisions should be simple, and this is reflected in the design of the website. The end goal is to offer customers an easy to use tool to make their purchase decisions and buying experience as convenient as possible," said Mohsin Hassan, Chief Operating Officer of Discount Power.
Consumers who want to switch to Discount Power can do so online by visiting Discount Power or by calling Discount Power at 877-909-7693.
MedTractions, a full-service digital marketing and custom IT services company, was selected by Discount Power to design and develop the website.
About Discount Power
Discount Power is a retail electric provider based in Houston, Texas. Discount Power is comprised of industry experts with more than 50 years of experience in the energy industry. The team at Discount Power has been involved in all of the business elements of the energy market and collectively served hundreds of thousands of residential and commercial customers. Learn more about Discount Power by visiting us online.
###