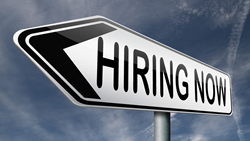 Easley, SC (PRWEB) August 08, 2014
Start your new career with MAU! On Monday, August 11th MAU Workforce Solutions is hosting a job fair to fill openings for multiple positions in Easley, SC. Open positions include solderers, machine operators, spinners, HVAC technicians and several more. With pay rates from $10.00-$12.00/hour, this is a great opportunity to begin a new career with MAU!
The event will take place from 1:30pm-3:30pm at the Goodwill in Easley, located at 5155 Calhoun Memorial Hwy, Easley, SC 29640.
Please note: Applicants must submit to a drug screen and background check.
Visit http://www.mau.com/jobs today to view opportunities in the Easley area and come see us Monday to apply!
MAU Job Fair: Monday, August 11, 1:30pm-3:30pm
Easley Goodwill
5155 Calhoun Memorial Hwy.
Easley, SC 29640
MAU Workforce Solutions staffs excellent, effective people for their partners, allowing them to focus on their core competencies. Headquartered in Augusta, GA since 1973, MAU is a family-owned, minority company making lives better for applicants, clients, and employees through innovative workforce solutions. Today, with Branch and vendor on premise locations across the South and recruiting partners worldwide, MAU has global capabilities to help with all staffing, recruiting, and outsourcing needs.