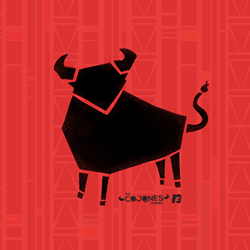 The winning artwork reflects the boldness of CMOs who face the challenges of keeping pace with rapidly changing customer experiences.
Austin, TX (PRWEB) August 11, 2014
HOW!, one of the industry's leading graphic design magazines, selected nFusion's artwork for a merit award in the Business-to-Business category of the 2014 In-House Design Awards. The winning artwork was an eye-catching element of the first annual Cojones Awards (http://www.cojones-awards.com), which recognized the boldest marketers in the business at an event during SXSW 2014.
Jen Miller, one of the agency's art directors, led the team responsible for creating the Cojones Awards content — the most unique of which were hand-etched wooden plaques with the "fire-branded" bull logo, the winning category and the winner's name. The project brought to life the concept of boldness, a hallmark of the agency's belief that it takes the most courageous marketers to disrupt the status quo and successfully engage today's digitally enabled, socially connected customer.
The Cojones Awards recognize these bold marketers. Honorees in 2014 include marketing change agents from GoPro, L'Oreal, Fiat Chrysler Group, JetBlue, Diageo (Smirnoff), Samsung and Motorola.
HOW!'s In-House Design Awards celebrate the best creative work produced by designers working in associations, organizations and corporations. The winning design projects from this competition will be featured in the January 2015 issue of HOW! and represent the top creative talent of the in-house design industry.
To see the work, including an ebook of marketing tips from Cojones Awards finalists, please visit http://nfusion.com/how/.
###
About nFusion
nFusion is a digital agency that partners with bold marketers to create change. We believe it takes courage to challenge the status quo and transform how brands engage an always-connected audience and a changing customer decision journey. We help marketers revitalize their brands, transform their digital platforms and accelerate sales. Headquartered in Austin, Texas, nFusion is proud to support AMD, la Madeleine, Memorial Hermann, Samsung, SanDisk and other brands. nFusion can be found online at nfusion.com, and on LinkedIn, Facebook and Twitter.