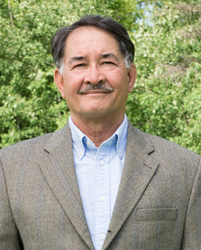 Roy Ostenso brings extensive leadership experience to his role in product line and technology development for companion animals.
Menomonie, WI (PRWEB) August 18, 2014
Roy Ostenso has teamed with Vets Plus, Inc. as Project Manager for pet treats and jerky manufacturing. Ostenso brings extensive leadership experience to his role in product development for companion animals.
Ostenso has over 20 years of experience in the computer hardware and software industry, having spent ten years as CEO/COO for TAPEDISK Corporation after positions in management and sales at several other software companies. He brings a strong history of product leadership to his role with the animal nutrition company. At Vets Plus, he is managing projects through the entire product development process from formulation to manufacturing to packaging. He focuses on new product lines and technology and improvements to current pet lines.
Raj Lall, President and CEO of Vets Plus, Inc., said he admires Ostenso's project leadership. He said, "He's working alongside our R&D and manufacturing teams to get our products market ready as quickly and efficiently as possible while maintaining our commitment to the research and quality of products."
Ostenso earned an MBA from the University of St. Thomas in St. Paul, Minn., and a BBA in Finance from University of Wisconsin-Eau Claire. He has served as President on the Board of Directors for the Dunn County Historical Society. He currently serves on the boards of the Dunn Co. Economic Development Corporation, Menomonie Tourism Commission, and the Wisconsin Council for Local History.
About Vets Plus, Inc.
Vets Plus, Inc. (VPI), located in Menomonie, Wisconsin, is a leading manufacturer of health and nutritional supplements for both food and companion animals. With over 20 years of experience, Vets Plus creates custom formulations for contract manufacturing of innovative probiotic, prebiotic, nutritional, and nutraceutical products in a wide variety of feeding forms. Vets Plus is proud of its continued growth into a leader within the animal health industry and ability to manufacture several hundred products while maintaining ISO-9001:2008 and NASC certifications and cGMP and AAFCO compliance. Vets Plus is a member of the American Pet Products Association (APPA).
###