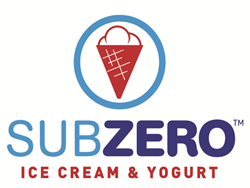 It is the perfect time for ice cream, right in the heat of the summer.
Laguna Niguel, CA (PRWEB) August 11, 2014
Sub Zero Ice Cream and Yogurt is having a Grand Opening celebration August 15th through the 17th to celebrate Sub Zero opening its doors on June 26th of this year.
For each day of the celebration Sub Zero Ice cream will offer customers a different deal. On the 15th, there will be a 20% discount for all ice creams size small and up. There will also be an official ribbon cutting at 12 p.m. with the Laguna Niguel Chamber of Commerce along with other city officials. On the 16th the deal of the day will be buy one get one 50% off. The second must be of equal or lesser value. On the 17th, with the order of a medium size or larger, customers will receive a kids' size ice cream free.
Also, at any time from the 15th through the 17th if the customer shows the cashier their receipt from Sportsclips (Plaza de La Paz location) or 18/8 Men's Salon (Plaza de La Paz location) they receive a free small size ice cream.
A portion from all sales made during the Grand Opening weekend will be donated to the Boy's and Girl's Club of Capistrano Valley.
Sub Zero Ice Cream offers customizable ice cream or yogurt, allowing you to sit back and watch them freeze your ice cream right in front of you. Using liquid nitrogen, Sub Zero freezes your creation in seconds, offering any combination of liquid cream, flavors, and mix-ins you desire.
Laguna Niguel Sub Zero owner, Jason Tu, says, "I'm really very excited to have this Grand Opening. It is the perfect time for ice cream, right in the heat of the summer, and I am especially excited to see our product bring big smiles to people of Orange County! There will be great deals which we hope will bring a lot of people in to have the Sub Zero experience!"
The Grand Opening will take place from the 15th of August until the 17th at 27281 La Paz Road Ste Q in Laguna Niguel, California. For more information, feel free to visit subzeroicecream.com or to contact Jason Tu.
Jason Tu
949-521-7878