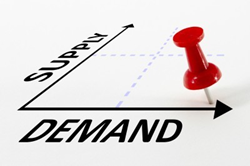 51 percent of individuals expect rent prices to rise.
Chicago, IL (PRWEB) August 09, 2014
Lenders like Peoples Home Equity are happy that consumer confidence in the U.S. keeps rising. This week Fannie Mae released their National Housing Survey and the results constructive. The new data shows that the percentage between those who think it is a good time to buy a house and those who think it is a good time to sell a house is more balanced than ever. The gap between these two groups has narrowed by 6 points which shows a better equilibrium between supply and demand. Previously 70 percent of the interviewed people thought it was good time to buy a home, now the percentage is down to 67. The number of those who think that now it is a good time to sell a home went up from 40 percent to 43 percent.
Even though according to Fannie Mae the people's feelings about the housing market recovery still remain mixed, this month's data showed a slightly better result. Around 28 percent of those interviewed said that their income has gone higher in past 12 months, which is 4 percent higher than the previous survey. However, the number individuals who expect further improvement still remain at its usual 40 percent level. Their views on the employment and personal financial situation are also having a positive impact in the housing market recovery.
When asked whether the value of their home has increased, most individuals responded positively giving an all-time best result of the National Housing Survey. 42 percent of1000 interviewed by Fannie Mae said that they expected home prices to continue rising over the next 12 months, which is 3 percent lower from last time. 51 percent of individuals expect rent prices to rise.
Taking in consideration the Fannie Mae survey results, Peoples Home Equity believes that consumer confidence may continue to improve in 2014. For readers who have increased confidence to make a home purchase, consider speaking to a Peoples Home Equity loan officer today at: 262-563-4026.