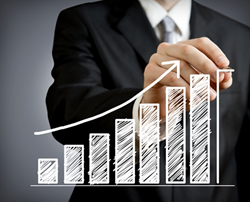 Excluding distressed sales, the month-over-month gain for June was 0.9 percent.
Chicago, IL (PRWEB) August 09, 2014
According to CoreLogic's Home Price Index for June, home price appreciation is beginning to moderate, which may be good news for The Federal Savings Bank as home buyers look to enter a stable market.
National home prices, including distressed sales, went up 1 percent between May and June. Compared to June 2013, there was a 7.5 percent gain, marking the 28th consecutive month of year-over-year price growth. Excluding distressed sales, the month-over-month gain for June was 0.9 percent. From June 2013, there was a 6.9 percent rise, the smallest increase since the end of 2012, Business Insider reported.
Anand Nallathambi, president and CEO of CoreLogic, said June's appreciation gains were due to a tight supply of available homes, low rate mortgage options and intense investor activity on the coasts. The inventory constraints is due to homeowners waiting to list their properties until the economy shows more improvement and prices climb higher. For the moment, price appreciation is still moving at a slower pace compared to the start of the housing recovery.
"Home price appreciation continued moderating in June with its slight month-over-month increase," said CoreLogic Chief Economist Mark Fleming. "This reversion to normality that we are finally experiencing is expected to continue across the country and should further alleviate concern over diminishing affordability and the risk of another asset bubble."
Rising inventory is slowing price appreciation
Matthew Pointon of Capital Economics said the flat month-over-month price gains of the past few months are the result of more available properties on the market, according to Business Insider. Rises in existing-home sales have kept supply from completely evening out with demand, though inventory has noticeably pushed ahead over the last four months.
Slight monthly gains are expected for the future, and the CoreLogic's HPI Forecast predicted 0.7 percent growth for prices between June and July. A 5.7 percent rise is anticipated from June 2014 to June 2015.
For information about getting a low cost mortgage while home prices are moderating, contact the Federal Savings Bank, a veteran owned bank.