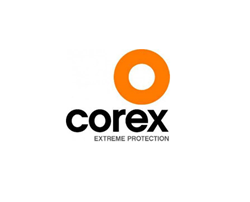 Hard chrome plating is the industry standard solution. It offers good all round performance. But where improvements are needed COREX is the superior solution.
Leeds, UK (PRWEB UK) 8 September 2014
APEX release COREX, their brand new range of superior cylinder coatings. COREX has been specifically and intentionally designed and created to enhance the duration and durability of crucial pistons and cylinders within the oil and gas industry. COREX a Tungsten Chromium Carbide compound, is an extremely hard, dense, cohesive rod coating with extremely high bond strength. Significantly outperforming HCP, COREX gives superior performance on hardness, porosity, pressure, density, environmental and ecological factors.
The arduous conditions under which Oil and Gas are extracted means crucial equipment faces extreme pressures of up to 5000psi and temperatures on average of 250 degrees Celsius. The aqueous conditions of oil and gas mining promote corrosion; furthermore gas and oil carry high-impurity products such as carbon dioxide, hydrogen sulfide and free water which are inherently corrosive and create highly acidic environments. These abrasive, corrosive, erosive, and chemically aggressive environments prove costly in maintenance and downtime leaving the industry in high demand for superior coatings that will increase the life and performance of these vital components.From the mid 20th century Hard Chrome Coatings (HCP) have been a common, affordable and simple process used widely throughout the manufacturing industry. However, the environmental limitations of HCP, it's inefficient electroplating processes and it's extremely harmful by-products have incentivised experts at Apex to create COREX.
COREX's extreme hardness, up to 1400Hv, provides excellent bond strength of <10,000psi compared to HCP 750-850HV, <5000psi. COREX more than halves the impact damage to cylinders through small repeated impact and large impact, which dents the substrate and in turn leads to cracking and peeling of the coating. Material flex in hydraulic pistons has also been carefully considered and the technology adapted to accommodate.
Utilising thermal spraying techniques COREX is able to spray large surface areas with a thicker coating. Not only does this reduce the application time from a full day to within hours but in addition COREX provides a continuous surface preventing the micro-cracks associated with HCP that lead to corrosion. HCP porosity is 5-10% with additional micro-cracks in contrast COREX porosity is less than 1% with NO micro-cracks.
COREX's extreme hardness 1400Hv and thicker coating ensures increased cylinder life, durability, efficiency and performance. COREX therefore enables machinery to cope with low lubricity fluids or high contamination better than its counterpart HCP. In addition to its other benefits COREX holds an ecological advantage over HCP; HCP produces harmful hexavalent chromium as a by-product.
James Oldroyd, Managing Director at Apex Hydraulics said the significant advancement in the industry relied upon the innovation of new technologies such as COREX,
"In response to feedback from our clients we have spent the last 2 years researching and developing a brand new range of cylinder rod coatings that will help increase the lifespan and durability of hydraulic cylinders. As a result we are proud to announce the availability of COREX.'
"Hard chrome plating is the industry standard solution. It offers good all round performance. But where improvements are needed COREX is the superior solution."