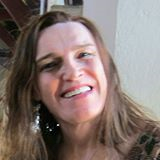 I listen, I wonder, Why the thunder?
Boston, MA (PRWEB) August 11, 2014
On August 1st Christine Connelly who is a Certified Public Accountant, author and poet began a hunger strike to protest transgender abuse when the Probate and Family Trial Court of Norfolk County Massachusetts refused for the third time to enforce a court order that allows her visitation rights to see her 13 year old daughter (Case Number: 11D-0275-DR). Christine has repeatedly told the court, "Visitation was stopped 10 months ago by her ex-spouse because she is transgender."
According to Philip Stahl in, California Psychologist, March 1999; Parental Alienation and abandonment can cause emotional and psychological conflict in the children of divorcing parents and can cause a variety of pathological problems for these children like conflicts with authority figures and rage.
Suicide rates for transgender individuals is 41% according to the 2011 national study by the National Gay and Lesbian Task Force and the National Center for Transgender Equality Injustice At Every Turn and the suicide rate for children of transgender parents is unknown.
Christine said, "It is well known that regular and continuous visitation with parents and siblings during and after a divorce is generally the best way to help a child grow up and enhance their emotional and psychological well being. Rejection, abandonment and bullying is a trigger among children and transgender people who have committed suicide.
Christine grew up in Boston and is a graduate of Boston College High School, a former NCAA skier who raced for Northeastern University and she has worked for America's oldest national and international telecommunications company, New England's largest regional CPA and management consulting firm, as well as several food and entertainment companies and owns Connelly CPA, Inc. in Needham MA.
Christine plans to begin her public protest in front of the Massachusetts State House on Monday August 11, 2014.