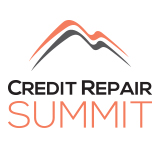 It's the first credit repair event with absolutely no sales pitches at all. All we have at the summit is content.
Mobile, Alabama (PRWEB) August 12, 2014
According to the February 11, 2013 Federal Trade Commission Report, "one in four consumers have an error on their credit report." Howard Shelanski, Director of the FTC's Bureau of Economics stated "The results of this first-of-its-kind study make it clear that consumers should check their credit reports regularly. If they don't, they are potentially putting their pocketbooks at risk" and "These are eye-opening numbers for American consumers."
But according to Joel S. Pate, president and CEO of Scoreinc.com, "This report not only represents clearly what the credit repair industry has been saying all along: There are errors on consumers credit report. And yes, while consumers can by law work with the credit bureaus and their creditors to remove bona fide errors themselves, a business opportunity exist. Anytime you have a market place of between ten and twenty million consumers, the question isn't should I start a business but how big will it be."
"For that reason, the Credit Repair Summit was developed. Not only will it be a showcase event for the veteran credit repair operator but will be the finest event ever made available for the budding entrepreneur," according to Joshua Carmona, vice-president and founder of Scoreinc.com and the Credit Repair Summit.
The Credit Repair Summit schedule of events kick off at 11 AM Central Standard Time on October 1st and 2nd. And then resume on October 7th, 8th and 9th from 11 AM to 2:30 PM CST and again each Tuesday, Wednesday and Thursday for the remainder of October.
The Summit has over twenty two speakers and thirty hours of pure content. "It's the first credit repair event with absolutely no sales pitches at all. All we have at the summit is content," according to Pate.
Tickets are available starting at $499 and can be purchased online at http://www.creditrepairsummit.com.
Affiliate marketers should also take note of the opportunity to earn thirty percent commissions on sales. It's the only credit repair event open to affiliate marketers. According to Carmona, "imagine the interest of business opportunity seekers to engage a market that according to the FTC has over ten million members. It's an incredible opportunity that the series marketer does not want to miss."
To find out more about the affiliate offer, visit: http://www.creditrepairsummit.com/affiliateprogram.
About Scoreinc.com
Scoreinc.com, Inc., headquarter in Mayaguez Puerto Rico USA, with offices in Mobile Alabama, is a leading provider of services to the derogatory credit sector of the financial service industry through its Scoreway® Software Solution and credit report accuracy dispute services. The Scoreway® platform provides an end-to-end management solution that helps the companies that we serve manage the credit review and dispute process and to improve controls and profitability. Scoreinc.com services an ever growing list of mortgage company's, banks, credit unions, Realtors®, builders and credit service organizations through its innovative technology and credit report accuracy service. Contact Score for more information at 877-876-5921 or by visiting http://www.scoreinc.com.