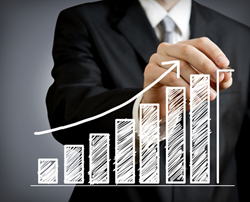 large rental demand has absorbed multifamily supply.
Chicago, IL (PRWEB) August 09, 2014
Recently, Freddie Mac released its mid-year multifamily outlook for 2014. The Federal Savings Bank was intrigued that the report revealed that multifamily market vacancy rates reached a 13-year low by the end of the first half of this year.
The cause for the decline in vacancy rates was an increase in the number of potential renters, particularly young adults. The large rental demand has absorbed multifamily supply. This trend is expected to continue over the next two years, which is good news for multifamily rental property owners.
"The multifamily market will continue to be favorable into 2015 as multifamily fundamentals move towards historical norms," said Steve Guggenmos, Freddie Mac senior director of multifamily investments and research. "The strong demand in this sector is partly due to employment gains, particularly among young adults."
Steve went on to say demand in this market should exceed prerecession levels over the long run. While the economy will continue to improve, young adults, who comprise much of the potential home buyer pool and are reaching the traditional age when consumers embark on a new home purchase, are anticipated to continue renting. The result will be demand skewing toward the multifamily sector as the large population continues to suppress household formation.
What does rental demand say about the housing market?
There has been a lot of debate about why young adults favor renting instead of home buying. Some analysts are pointing to tougher lending standards and economic constraints, such as rising student debt and slow wage growth, which are lowering home affordability. Others point to the millennial generation's interest in urban living and the flexibility afforded to renters, which can be key for consumers who need to move to where the jobs are.
If the financial and economic factors are the main cause of declining homeownership rates, there is some hope for consumers who think they cannot get a low cost mortgage. Experian Consumer Information Services, one of two credit reporting bureaus that allows rent payments to be detailed on a credit report, recently released its own study on the benefits of listing rent payments on credit histories. In June, TransUnion released a similar report shared by The Federal Savings Bank on July 9th.
"Consumer financing rapidly changed during the economic upheaval, and regulatory changes forced lenders to tighten the standards for the underwriting process," said Genevieve Juillard, president of Experian.
The study concluded incorporating rent payments can raise many renters' credits scores, which can help them appear more creditworthy to lenders in an environment of increasing regulation.
If you're looking to transition from renting to homeownership via a low rate mortgage, contact the Federal Savings Bank, a veteran owned bank.