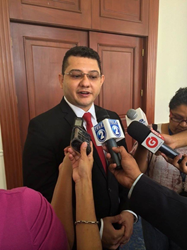 Dentists all around the world are starting to offer tooth stem cell banking to their patients, acknowledging its huge potential in regenerative medicine and dental restoration.
(PRWEB UK) 11 August 2014
Already operational in 21 countries, BioEden have just expanded their tooth stem cell banking in El Salvador, one of the most densely populated countries in Central America.
The stem cell banking facility is accessible through a network of dentists who attended the launch event at the Sheraton Hotel in San Salvador, the countries capital city.
As stem cell baking from children's teeth grows in popularity, dentists all over the world are asking to be involved. The appeal to parents lies not just with what this can do for their child's future healthcare needs, but also in the fact that it is non invasive and available at a low cost compared to cord blood banking for example. This week BioEden introduced a new membership plan in the UK which enables stem cell banking for £295 with a small monthly subscription thereafter.