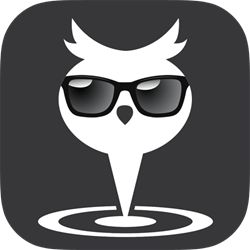 New York, NY (PRWEB) August 12, 2014
Imagine being able to speak your mind freely wherever you were without the fear of facing backlash or judgment. Thanks to the developers of the new anonymous social sharing app "ShareWhere", it's now possible. And like many new trends, it's gaining a grassroots, passionate following at colleges and universities across the nation.
ShareWhere brings the allure of complete anonymity and combines it with the mobility and location-based technology of smartphones to allow users to anonymously post pictures and text about what's happening at their exact location. The social aspect is especially intriguing as people located within the same area can also anonymously comment or direct message the author of the post. It's anything goes. And it usually does.
ShareWhere is gaining popularity on college and university campuses as students are able to post what's going on around campus and also share juicy secrets. Mark Zuckerberg created Facebook in his Harvard dorm room after the website he started allowed people to comment whether their classmates were "hot" or "not." ShareWhere takes this concept to an entirely new level by adding in anonymity and location.
"College students love it because they can post the craziest pictures of what happened that night and where they took place without having to worry about people discovering who posted the content. Nowadays everyone is trying to portray a perfect image on social media. ShareWhere turns that concept on its face," said co-creator Geoffrey Chan.
While some of the appeal of ShareWhere is the ability to freely share campus debauchery and mischief, it also allows students to openly express what's on their minds about the locations and activities around them whether it's a controversial lecture or topic, or an engaging activity.
Because of the anonymity, people who use ShareWhere can expect to see extremely candid insights and confessions of what's going on around them.
Co-creator Michael Francis stated, "The social barriers are removed so there is no holding back. It's no holds barred. Users love the location piece because it adds intrigue and a deeper connection because they know they're communicating with people nearby – not random people scattered about in other states or countries."
"The feedback we've gotten from ShareWhere users has been overwhelmingly positive, and quite frankly, pretty crazy and hilarious. We're fortunate to be working with a talented team and are extremely excited about ShareWhere's future," Chan concluded.
ShareWhere is available now for the iPhone. An Android version is currently being developed and will be available in the near future. You can download ShareWhere today on the iTunes App Store.