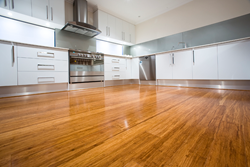 (PRWEB) August 11, 2014
BambooIndustry.com, a famous bamboo product supplier in the market, has recently announced its new selection of bamboo panels. Moreover, the company is now providing deep discounts, up to 28% off, on all these brand new and useful items.
BambooIndustry.com is especially popular for its high quality bamboo panels and floorings. The company offers friendly online service; its members are always working hard to create more excellent items for clients from every part of the world. "We will continue to announce more practical products in the coming weeks. The principle purpose of our company is to provide each client with a perfect shopping experience," the company's sales manager says.
"We are very proud to unveil this bamboo panel collection. As is known to many distributors, BambooIndustry.com is one of the industry pioneers. It is our responsibility to provide more great bamboo products for customers worldwide. All these items are manufactured by skilled workers, and I am sure worldwide clients will enjoy using them," he adds.
In addition, BambooIndustry.com's diligent online workers have updated its website with the new special offer. They sincerely want to help clients to get the latest information about both BambooIndustry.com's products and services.
About BambooIndustry.com
BambooIndustry.com is a website that belongs to BothBest Bamboo Flooring Co. Ltd., a professional supplier and exporter of bamboo products. Certified by both ISO9001:2008 and ISO14001:2004, the company has 8 years of experience in the manufacturing and wholesale of bamboo flooring products. It strives to bring its customers the latest styles and innovations of bamboo flooring, bamboo paneling, bamboo plywoods, bamboo furniture, and other bamboo products.
More information can be found at http://www.bambooindustry.com/products/bamboo-panel/.